It's coming! You can't run away from it. It's the never-ending indulging of Halloween junk food that makes it hard to stick to any healthy-eating plans. Luckily, there are fun ways to eat healthy Halloween-themed foods which still feels like you are indulging. These are Green Regimen's Top 15 Healthy Halloween Treats taken from different food blogs. All credit belongs to the respective owners.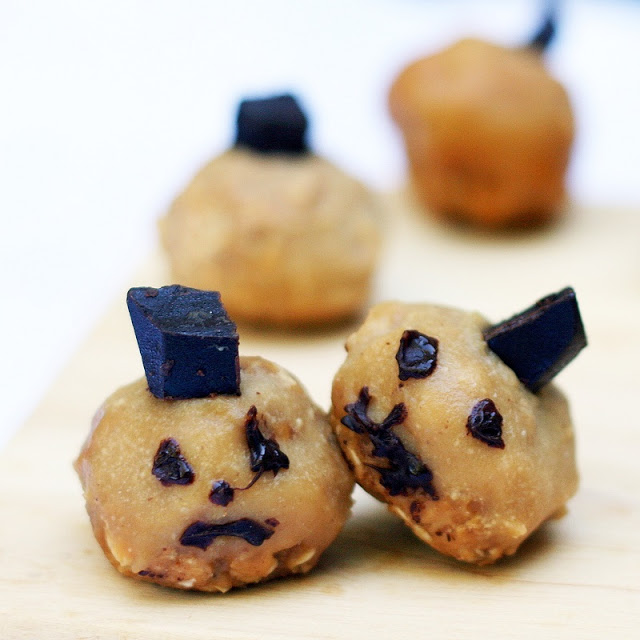 Photo by: The Smart Cookie Blog
Aren't they adorable? 

I wouldn't say that these little guys are something you should serve if you want to scare your party guests, but if you want them to smile, well, then these are the perfect choice.
2. Chocolate Covered Ghost Strawberries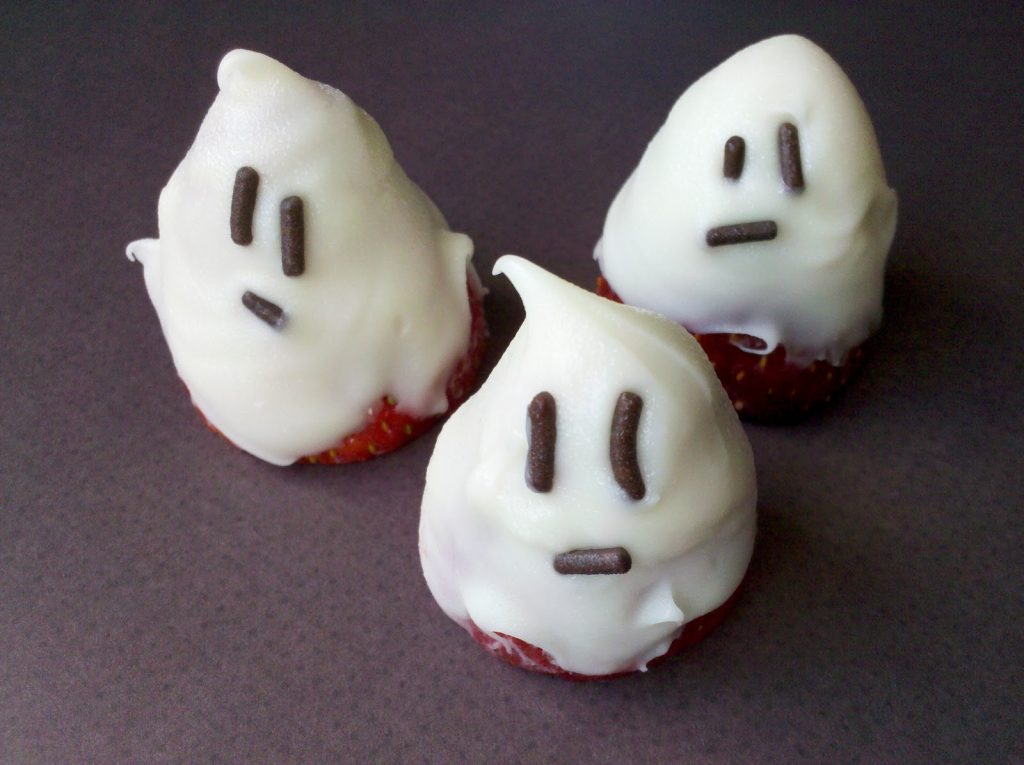 Photo by: Be Brave Keep Going
I think these little white chocolate-covered strawberry ghosts are the perfect Halloween treat for kids and parents to make together. If you can make chocolate covered strawberries, you (and your kids) can make these.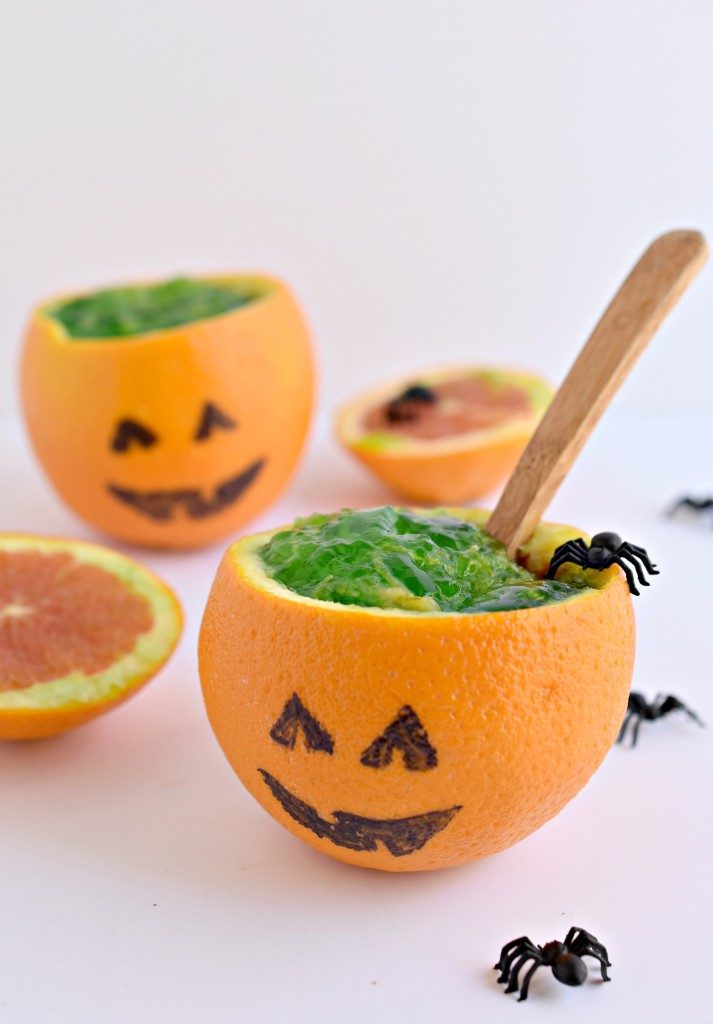 Who wants to carve a pumpkin when you can carve an orange? Eh, Who's with me??
Your guests will be delighted upon seeing these Orange-O-Lanterns (aka Jel-O Pumpkins)
–made with a vegan jel and not gelatin. "How cute," they will shriek! It's an orange posing as a pumpkin.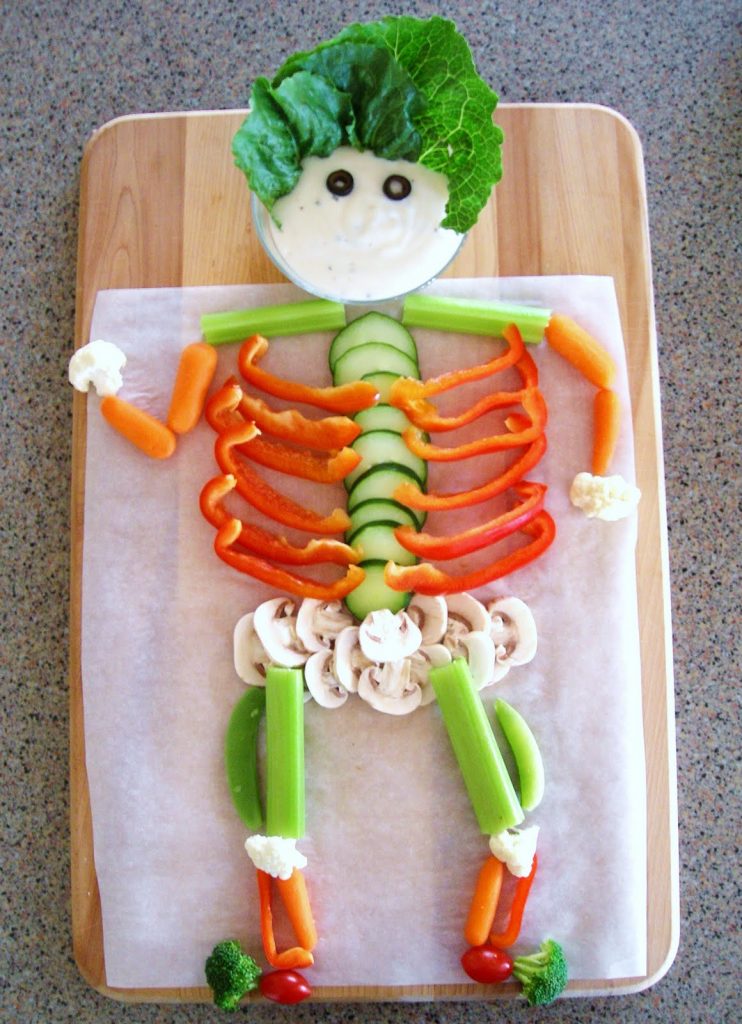 Photo by: Feeding Four Little Monkeys
You know your kids are going to have way too much candy on Halloween, so here's a healthy snack idea for a change. Added bonus: Because kids like the idea of eating this helpless guy's "bones" (ewww!?), they just may eat more veggies than usual. A healthy snack with entertainment value.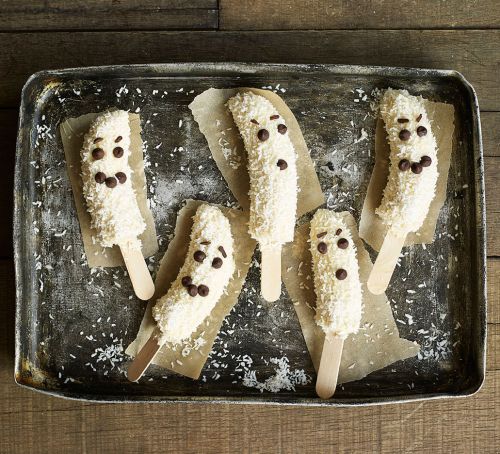 Photo by: BBC Good Food

Bananas taste spookily like creamy ice cream when frozen in ghostly robes of white chocolate – quick and easy, with just 4 ingredients

6. Silly Apple Bites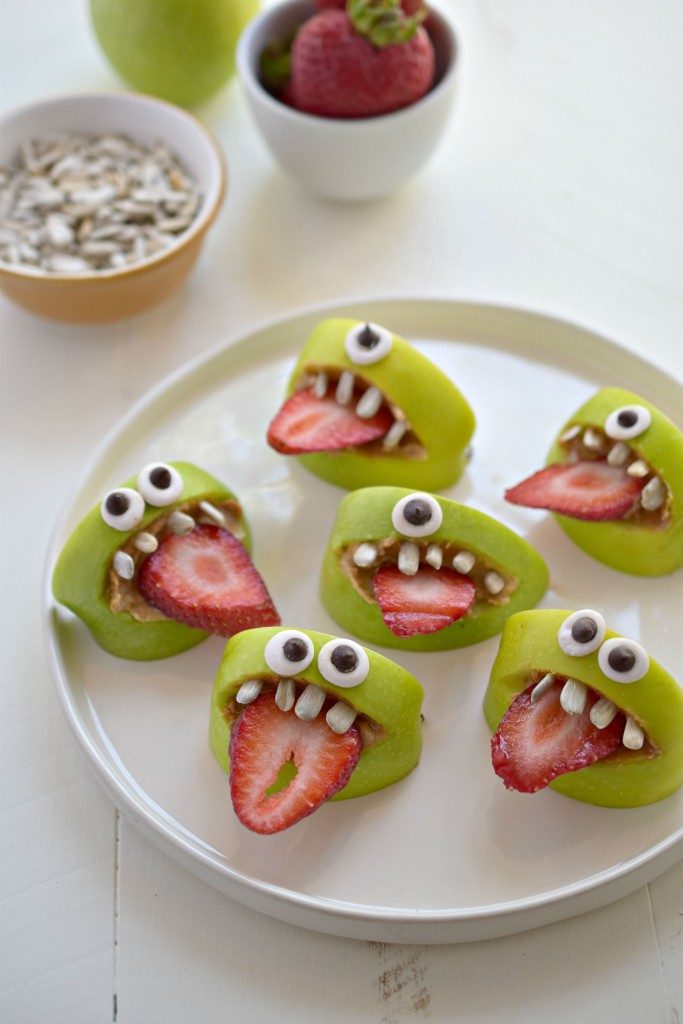 Photo by: Fork and Beans

They're silly. They're easy to make. And best of all, they're allergen-free. Make snacking fun by turning regular apples into silly apple bites. Your kids will be begging for more and you won't help but smile at that fun creation you just made with your two hands!

7. Snack-o'-Lantern Fruit Cups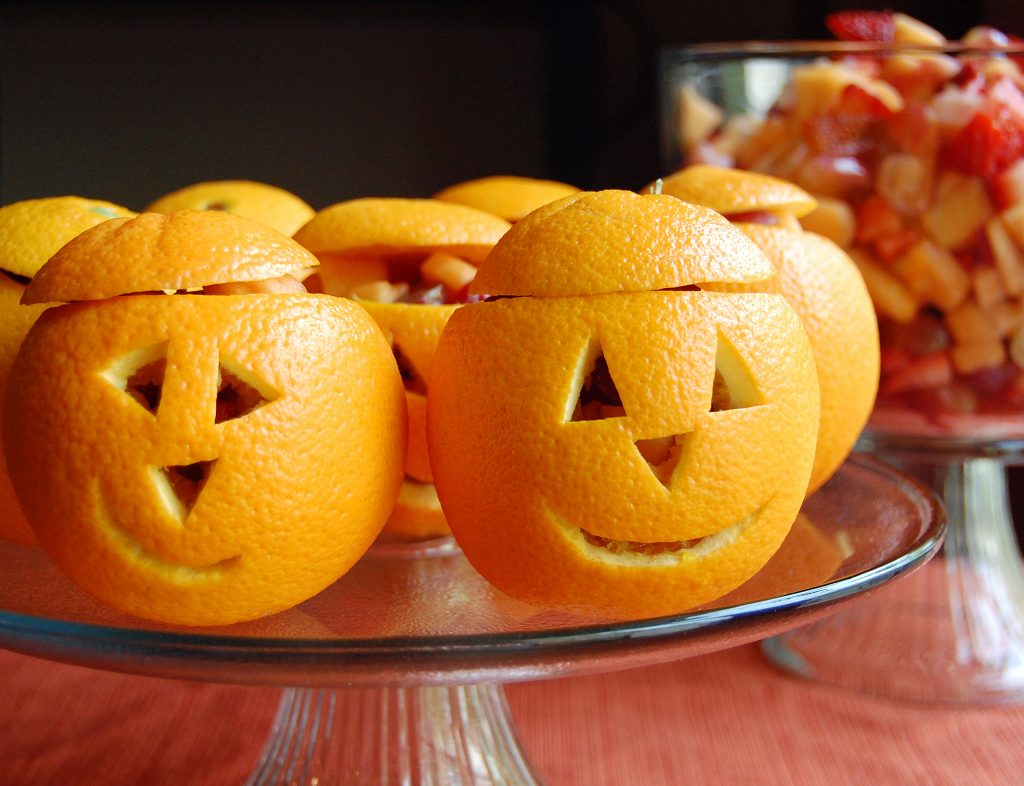 Photo by: Seeded at the Table

These jack-o'-lantern fruit cups are a healthy fun snack for Halloween! These were fun and easy to carve. But, I think it was even more fun to hear everyone's reaction to them at the party! It was a nice addition to the spread of food, and each one was a perfect single portion

8. Caterpillar Grape Kabobs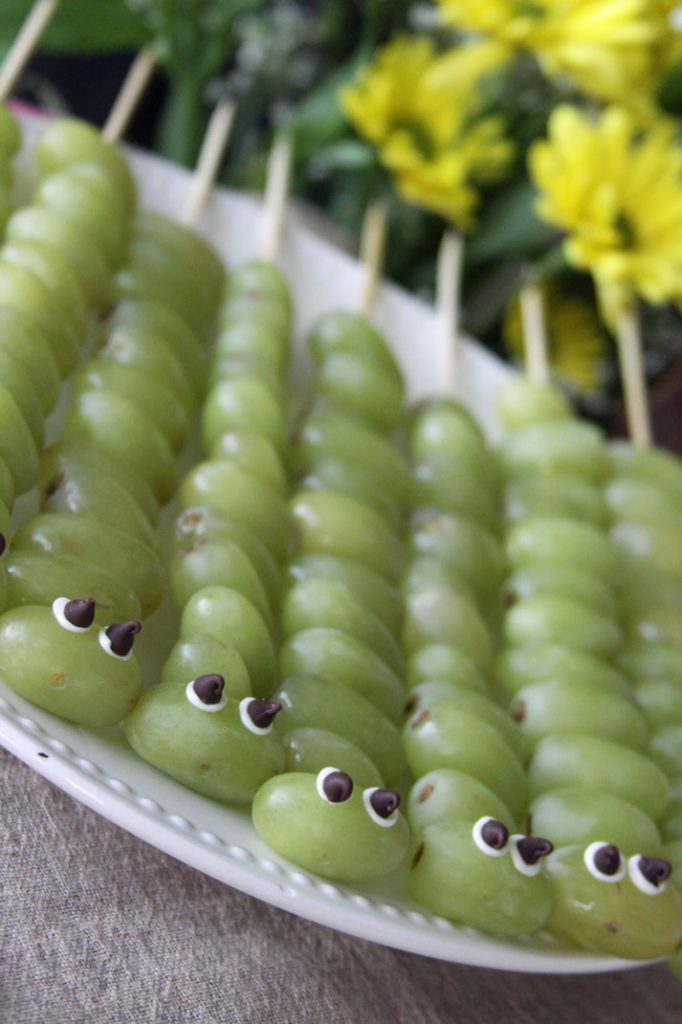 Photo by: A Spotted Pony

Need a healthy and fun snack for a party, get together, or dish to pass?  These caterpillar kabobs are simple to make and absolutely irresistible to both kids and adults alike.  A bunch of grapes are transformed into loveable and edible little critters with a couple simple ingredients.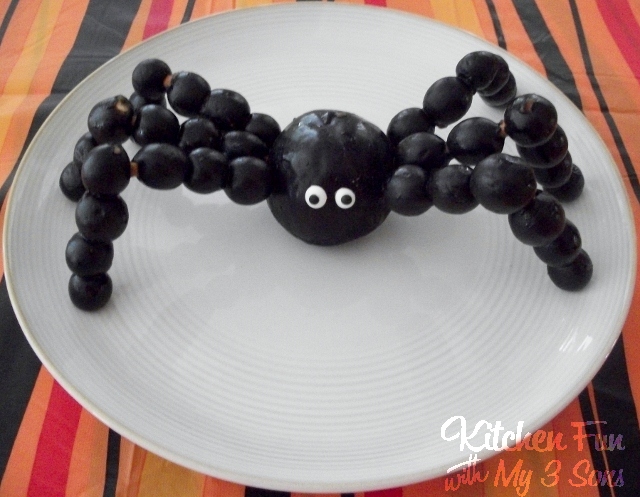 Photo by: Kitchen Fun with my 3 Sons

My boys wanted a cool Halloween snack after school the other day so we came up with this fun and Spooky Spider Snack! We made this using 1 plum, 12 pretzel sticks, edible eyes, and a big hand full of dark grapes.

10. Frankenstein Kiwi Pops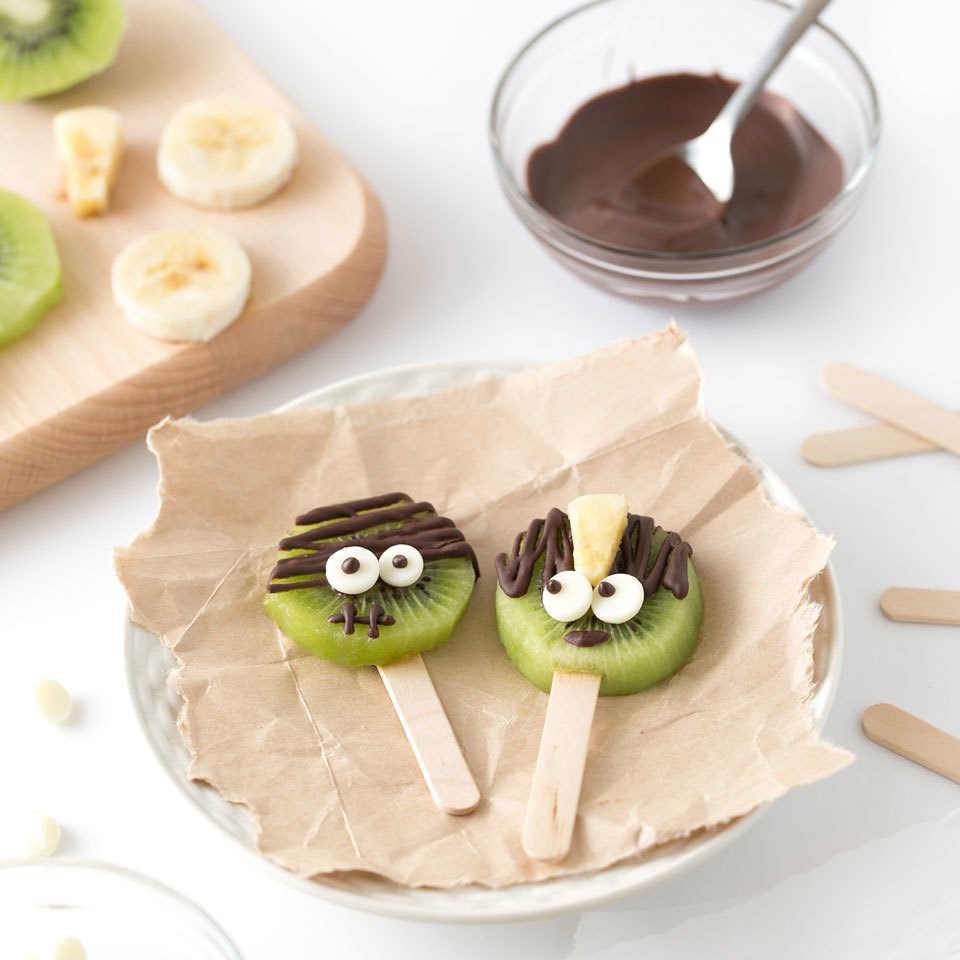 Photo by: Eating Well

Kids will go crazy for these cute snacks that turn kiwi slices into Frankenstein's monster and bride. Plus, you'll feel great serving them a treat that's healthier than all that Halloween candy.

11. Simple Monster Kale Smoothie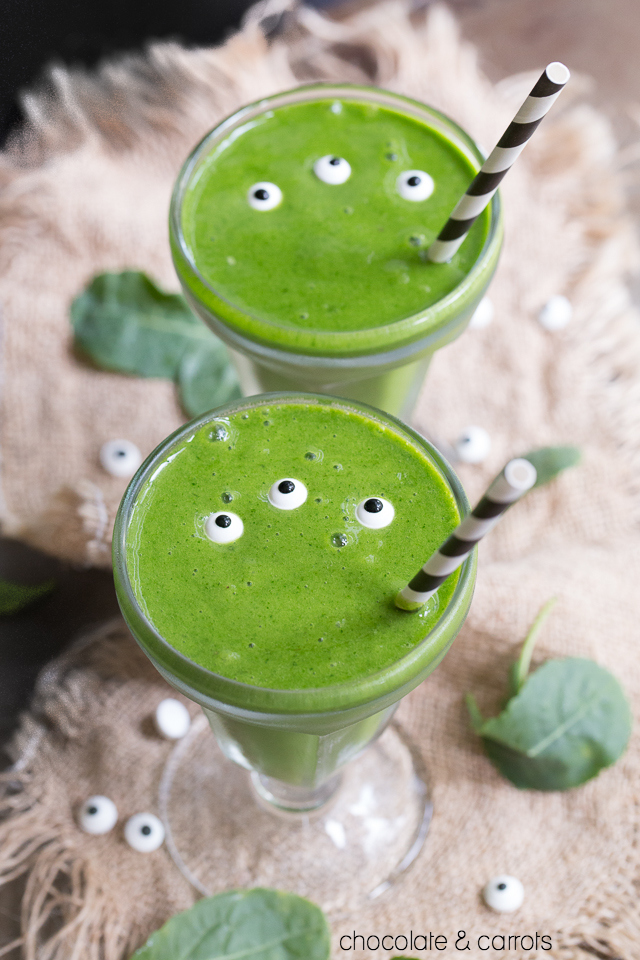 Photo by: Chocolates and Carrots

This Simple Monster Kale Smoothie is perfectly portioned and elegantly sweet with a side of spooky. I'm excited to be partnering with Dole Salads to share a healthier option for your Halloween treats!