This thick and creamy pumpkin spice smoothie is a delicious start to your day. It's perfect for breakfast and is just sweet enough for dessert. This smoothie is packed with protein thanks to Elite Protein, is rich in beta-carotene, and super high in fiber. We love it sweet for breakfast!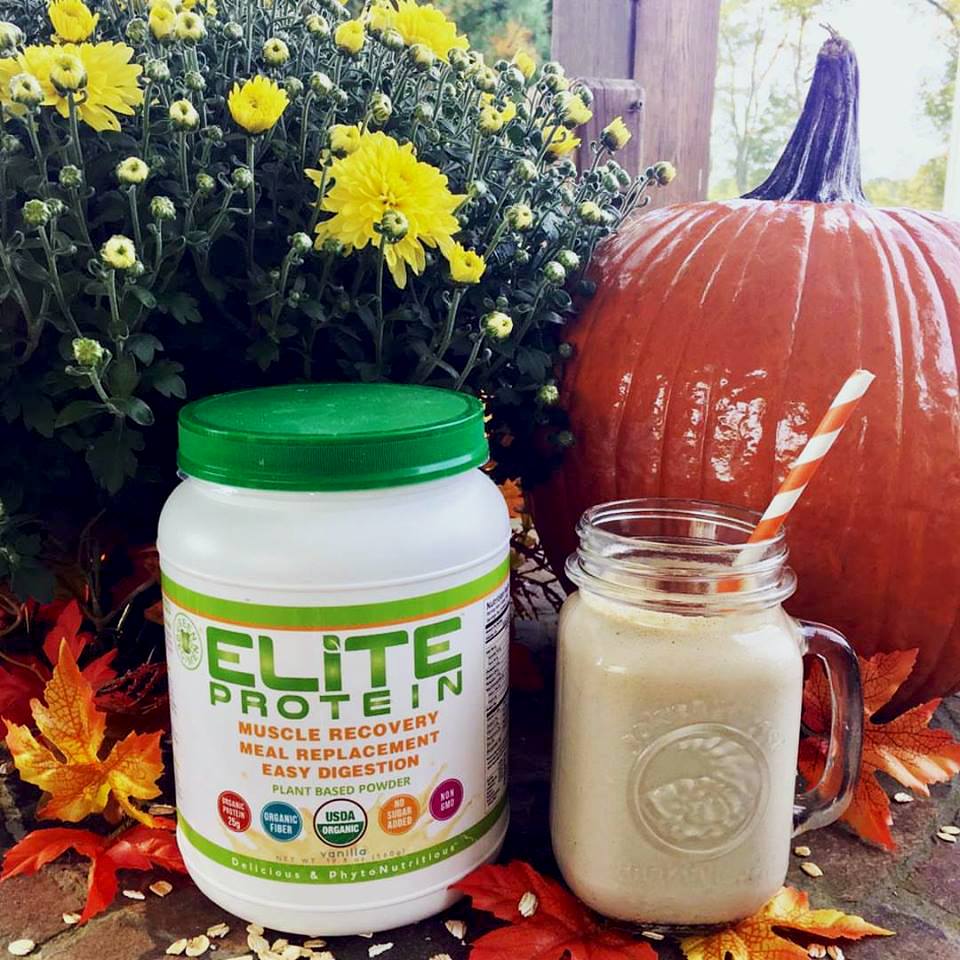 When fall temperatures hit, you'll need smoothies the most to battle your cravings. Instead of giving into unhealthy food temptations, we have decided to preempt them with dessert inspired recipes. The first one is fitting for the fall season with Thanksgiving and Christmas just around the corner. Oh yes, it is here—The Elite Protein Pumpkin Spice Smoothie! Yummy!
Now, you typically wouldn't have pumpkin spice for breakfast, but with this Pumpkin Spice Smoothie, it's like the best of both worlds! We've taken fresh pure pumpkin and transformed it into a pumpkin smoothie that's unlike any other. Our healthy smoothie is made up of banana, fresh pumpkin puree, and pumpkin spices. We've sweetened this drink with maple syrup to offset the spice.
Thick, creamy, and full of just enough fabulous flavor, this smoothie is a filling breakfast that give you lasting energy that lasts for hours!
Ingredients:
1/2 banana

1/2 cup pumpkin puree

1 scoop of Elite Protein Vanilla Powder

1/2 tsp vanilla extract

1/2 tsp pumpkin spice

5 ice cubes

1/2 tsp maple syrup

1/2 cup almond milk
Directions:
Add all of the ingredients to the blender in the order listed. Blend on high for at least 2 minutes or until smooth – this may take longer if your blender isn't very strong. Scrape down the sides of the blender as needed.

Add more milk to thin out if it is too thick. Add a couple more ice cubes for a thicker, creamier texture, if desired. 

Serve and enjoy!
What other ingredients would you want to see in a smoothie? What is your favorite recipe for this fall? Leave us a comment down below and we'll try to read each one of them. Be Elite!
Check out our other smoothie recipes perfect for any occasion: