Elite Love Muffins

Servings: 5
30 Minutes Prep Time

Cupcakes are great, but muffins are also equally amazing! These fluffy handheld treats are perfect any time of day—even for dinner if they're savory. And as long as they're made with nutritious ingredients, they can be very healthy.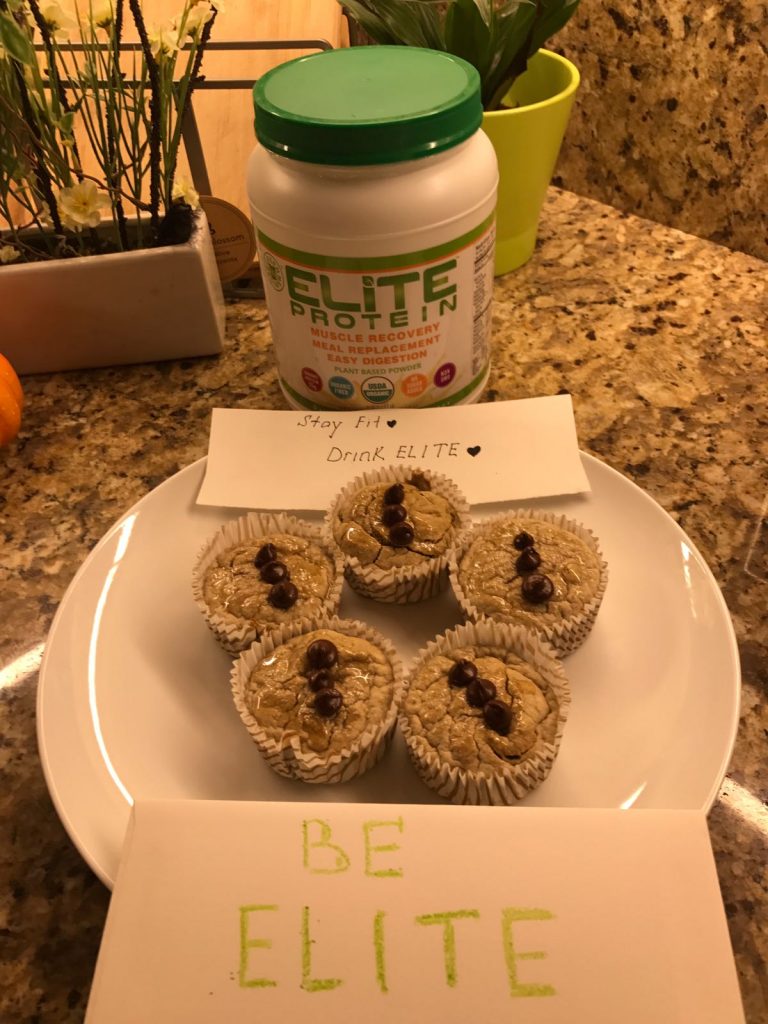 This chewy, delicious muffin topped full of chocolate chips, while soft and bursting with flavor on the inside is a perfect way to start your morning!
Muffins go together perfectly with a nice, warm cup of coffee, especially now that the fall weather is setting in. Our favorite part about this muffin is everything! Not just the muffin top! This muffin is also loaded with nutritional benefits from having Elite Protein. It can also be used as a post-workout snack. There are endless possibilities with Elite Protein!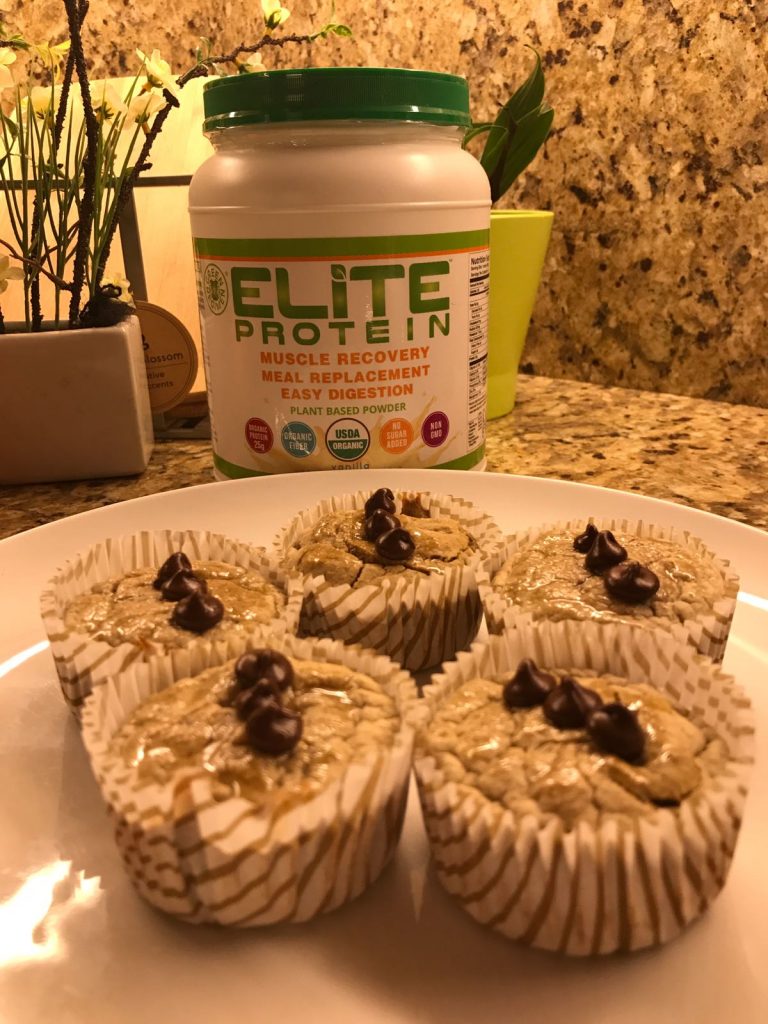 Enjoy these fabulous muffins with your morning coffee and/or as an afternoon snack. They're moist, fluffy, rich in flavor, loaded with sweet chocolate chips, and they're so delicious, we promise you'll want to devour the whole thing, not just the tops.
 Elite Love

♥

Muffins Preparation Video
Ingredients
1 cup of unsweetened almond milk

1 banana

7 tsp rolled oats

1 whole egg

1 scoop of Elite Protein (any flavor)

Blue Agave Sweetener

Chocolate chips
Procedure
Preheat oven to 425°F. Lightly grease the cups of a standard 5-cup muffin pan. Or line the cups with papers, and grease the papers.

Blend together the ingredients in a blender – almond milk, eggs, banana, oats and Elite Protein.

Pour the mixture into a bowl. Take a fork or wire whisk and mix again briefly with the blue agave sweetener for about 20 seconds.  It's OK to leave some lumps that look as if they want more stirring; they really don't. 

Fill the cups of the muffin pan two-thirds to three-quarters full. Sprinkle with chocolate chips on top.

Bake the muffins for 20 to 30 minutes, or until a toothpick inserted into the middle of one of the center muffins comes out clean. Remove them from the oven and let it cool down.

Serve and enjoy!