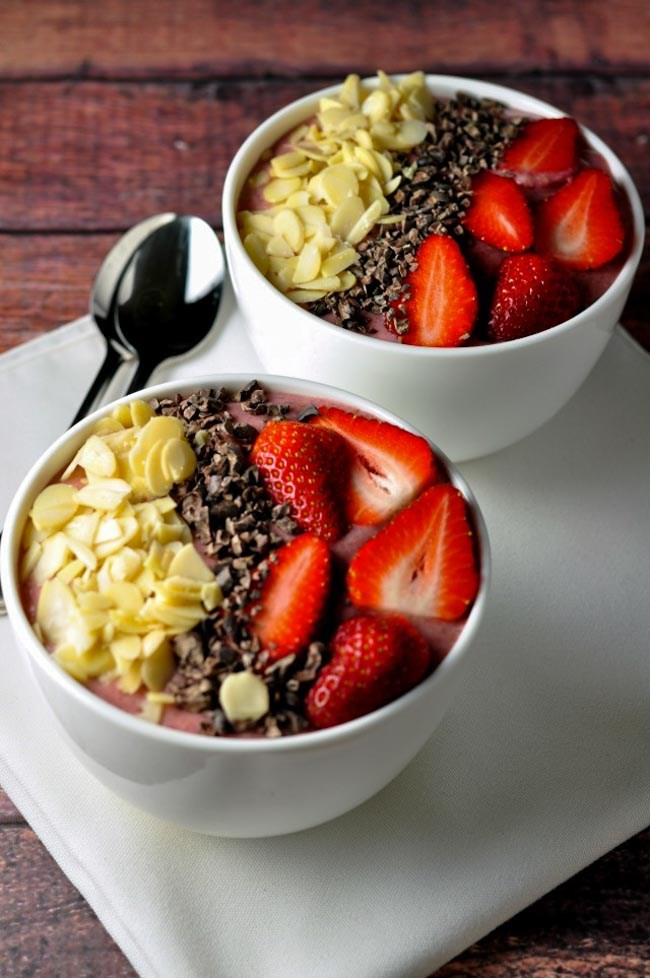 In our opinion, there's nothing that are better paired than strawberry and chocolate and this strawberry chocolate breakfast protein smoothie bowl showcases exactly THAT. There's something decadent and luxurious about strawberry and chocolate that when you add them to your breakfast protein smoothie bowl, they make a world of difference! Your strawberry chocolate breakfast protein smoothie bowl might even fool you into believing that what you're having is not healthy. It's so delicious – it can't possibly be healthy!
Well, check out the ingredients that goes into this strawberry chocolate breakfast protein smoothie bowl and judge for yourself. Just looking at the ingredients, you will see just how healthy or unhealthy this breakfast smoothie bowl is!
Strawberry Chocolate Breakfast protein Smoothie Bowl Ingredients
2 scoops Elite Protein in Chocolate
1 frozen avocado (this is the secret ingredient to unparalleled creaminess!)
1 cup almond milk
1 cup unsweetened cacao powder
2 tablespoons chia seeds
4 strawberries, sliced
1 teaspoon vegan chocolate chips
2-3 tablespoons flaked almonds
1 tablespoon dried berries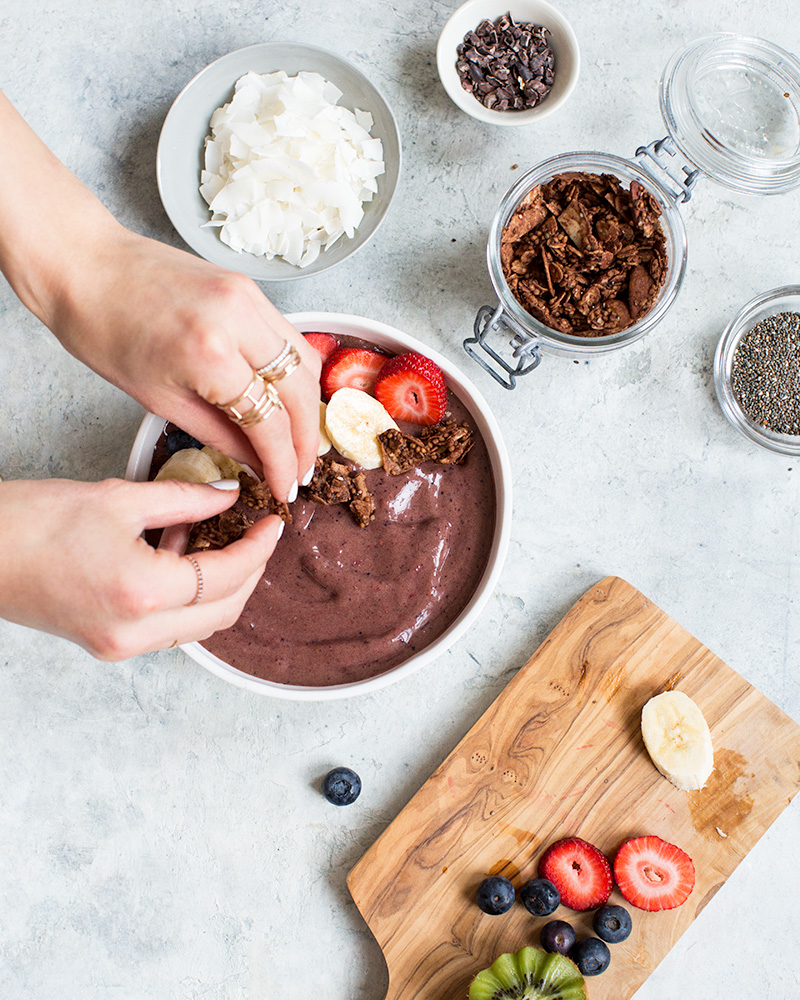 A Breakfast Protein Smoothie Bowl is an entirely different experience than sipping a smoothie on the go, but making it is easy. For this smoothie bowl, just add the first five ingredients into a blender and blend until smooth and creamy. Pour into a bowl and garnish with strawberry slices, vegan chocolate chips, flaked almonds and dried berries.
This is a delicious and healthy way to keep you feeling full throughout the day!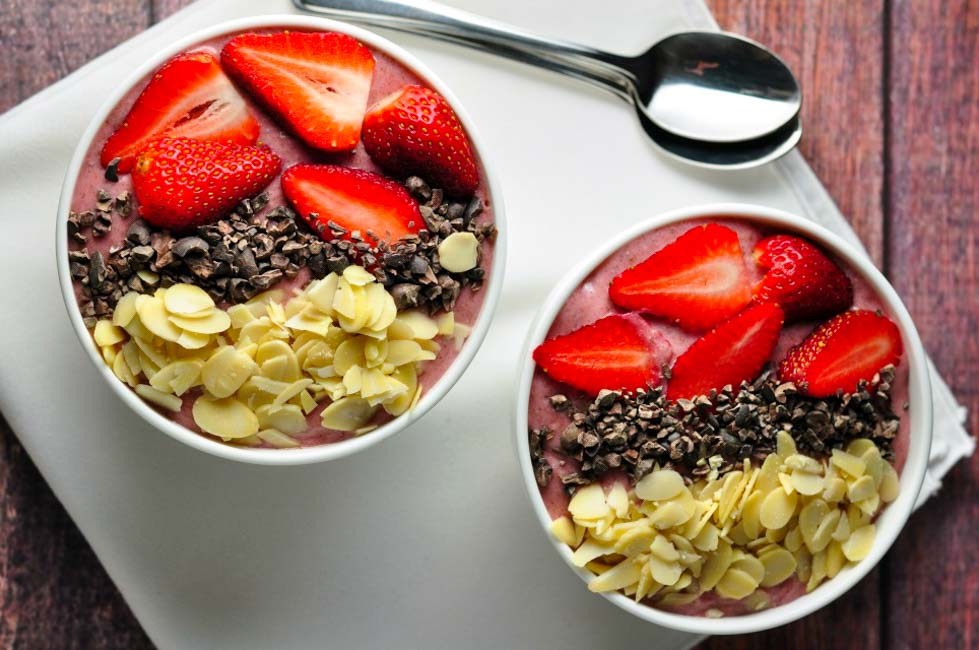 Check out our other healthy recipes below: