Are you looking for new healthy holiday recipes that you can easily prepare this Christmas season? Are you perhaps looking to impress someone with your culinary skills? Maybe you want to prepare something healthy for a loved one who is a fitness enthusiast. You might even be thinking of sharing healthy menus to show everyone that a healthy lifestyle doesn't have to be bland and miserable. Whatever your reasons may be, these recipes are guaranteed impress everyone at parties. Don't be surprised when your guests will keep asking for second and third servings!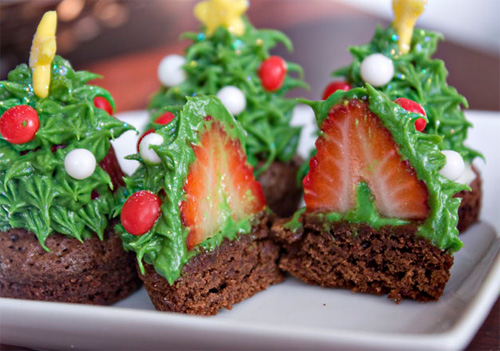 Our Best Healthy Holiday Recipes
Holidays and festivities always scream for ice cream! However, most ice cream sold in stores are filled with sugar, fats, calories and everything anti-fitness. Despite this, you and your guests can enjoy chocolate ice cream! This ice cream recipe makes smooth and creamy scoops of guilt-free chocolate ice cream. It's fragrant with and feels exotic due to its coconut content. Since it includes organic plant based protein, your diet won't mind it and your muscles will simply love it!
If you have been on a diet to achieve your ideal body goals, chances are, you've probably been suffering! Abstaining from cakes, brownies and everything sweet and decadent should be a lot like torture. The good news is that you can indulge in moist, mouth-watering brownies while sticking to your diet. Check out these Elite Brownies! Guests who are on a diet will definitely appreciate having this as one of the healthy holiday recipes on the menu!
Who says you can't serve smoothies during holiday parties? This smoothie is an excellent alternative to alcohol, soda and other sugary beverages. The Just Beet Happy smoothie will make your party guests cheerful even just from looking at it. This smoothie is of a vibrant red color. Garnishing it with mint leaves makes it an excellent Christmas drink guests won't get enough of!
Sharing delicious healthy holiday recipes is a lot like doing a good deed! It encourages people around you to have a healthier lifestyle.
What healthy holiday recipes are you planning to serve during the holidays?