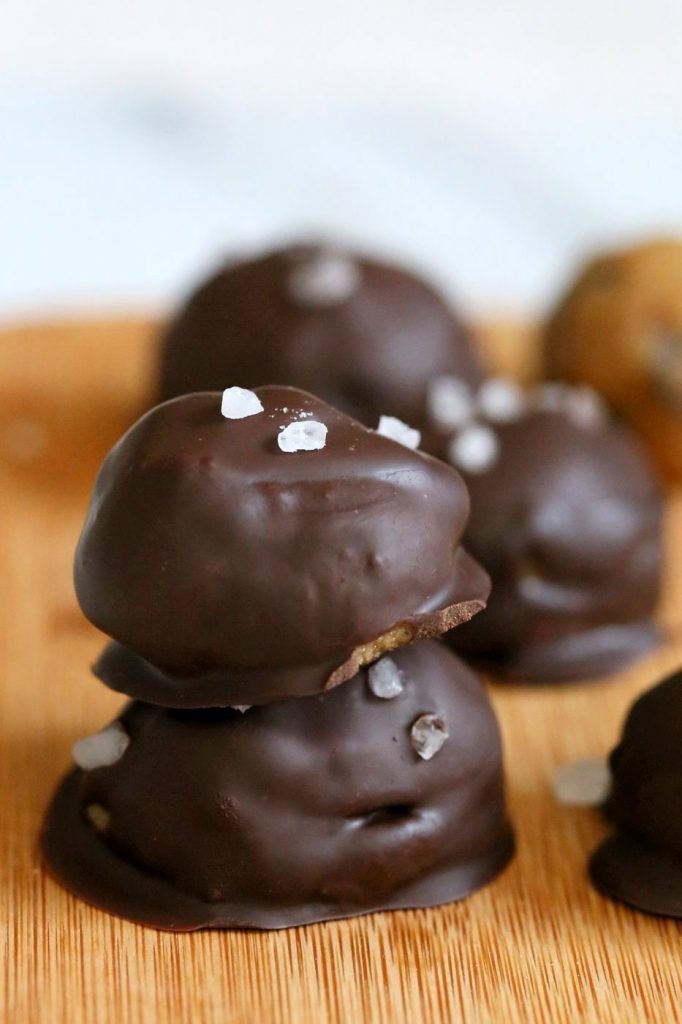 No matter how desperate you are to achieve fitness, there are just some days when the craving for a good vegan chocolate recipe gets is too strong to resist. Sure, you've sworn off chocolate for the sake of your weight loss goals but what can you do when your mouth is watering at the thought of chocolate?
We're talking about a vegan chocolate recipe here, not the sugar-overloaded chocolate that is like a fitness-suicide tool.
We're making this vegan chocolate recipe really friendly, so don't worry yourself to death and reward yourself with this dessert.
If you love cookie dough, then you just might use this as your default reward for every fitness goal achieved! Who doesn't love cookie dough anyway? Especially one that's fudgy and coated with smooth, melted chocolate in a vegan chocolate recipe?
This delectable vegan chocolate recipe takes 5 minutes to prepare and total cooking time (including preparation) takes about 20 minutes. I dare you to resist popping some of this until it is fully ready! This vegan chocolate recipe can actually make up to 16 bite-sized cookie dough truffles but if you can't resist the urge you just might end up with two or three truffles by the time you finish!
Cookie dough Truffles – Vegan Chocolate Recipe will NEED: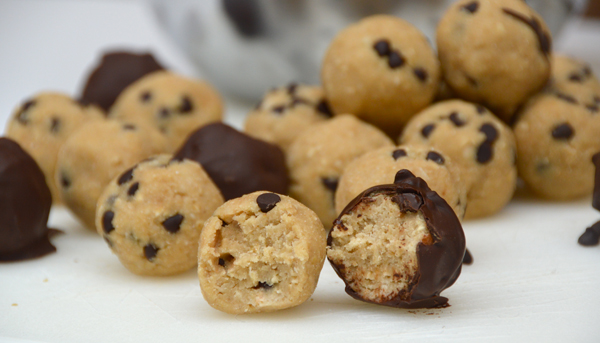 For the cookie dough:
2 Tbsp virgin coconut oil
¼ cup Coconut sugar
1 tablespoon pure vanilla extract
1 Tbsp almond milk
3 tbsp organic maple syrup
1 Tbsp pure vanilla extract
¼ tsp herb salt
1 cup gluten-free Oat Flour
¾ cup Almond flour/fine Meal
1 scoop Elite Protein in Chocolate
⅓ to ½ cup vegan mini chocolate chips
For the Coating:
½ cup vegan chocolate chips
2 tsp coconut oil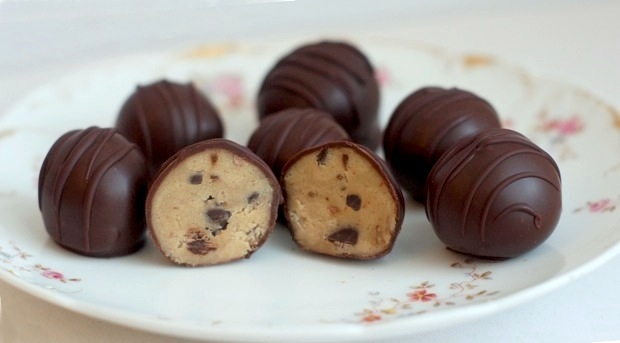 How to make this vegan chocolate recipe: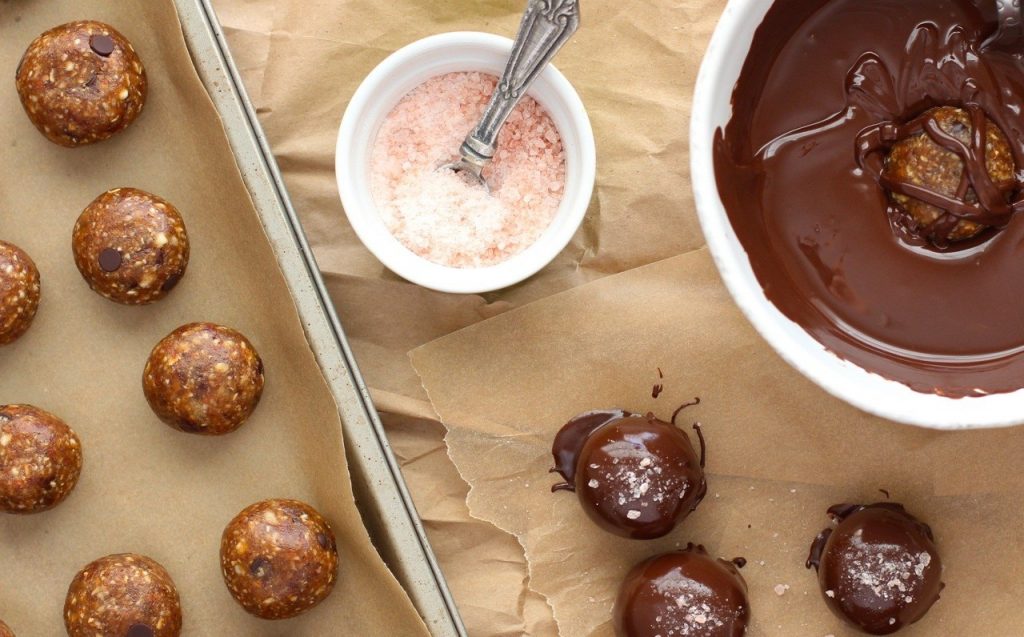 Melt the coconut oil over low heat on stove top or in the microwave.
Add almond milk, vanilla extract and maple syrup and mix well. Add the coconut sugar and mix until blended together.
Add herb salt, Elite Protein, almond flour, Gluten-Free flour then mix them together. Add just enough flour until the mixture becomes a soft dough. Don't add too much flour or else the dough will be too stiff after chilling later. Add the chocolate chips to the mixture.
Chill for 30 minutes and taste. If you want it to be sweeter, add a little bit of coconut sugar and mix. You can then shape them into small, bite-sized balls.
Melt together the vegan chocolate chips for the coating and the coconut oil in the microwave. Dip the cookie dough balls and place on a flat sheet lined with parchment paper.
Sprinkle with sea salt, crushed almonds or more Elite Protein powder!
You can be creative with your sprinkles! Afterwards, leave it in the refrigerator to chill some more. When serving, let it sit at room temperature before eating!
Best paired with healthy green smoothies!
Check out our other recipes here: