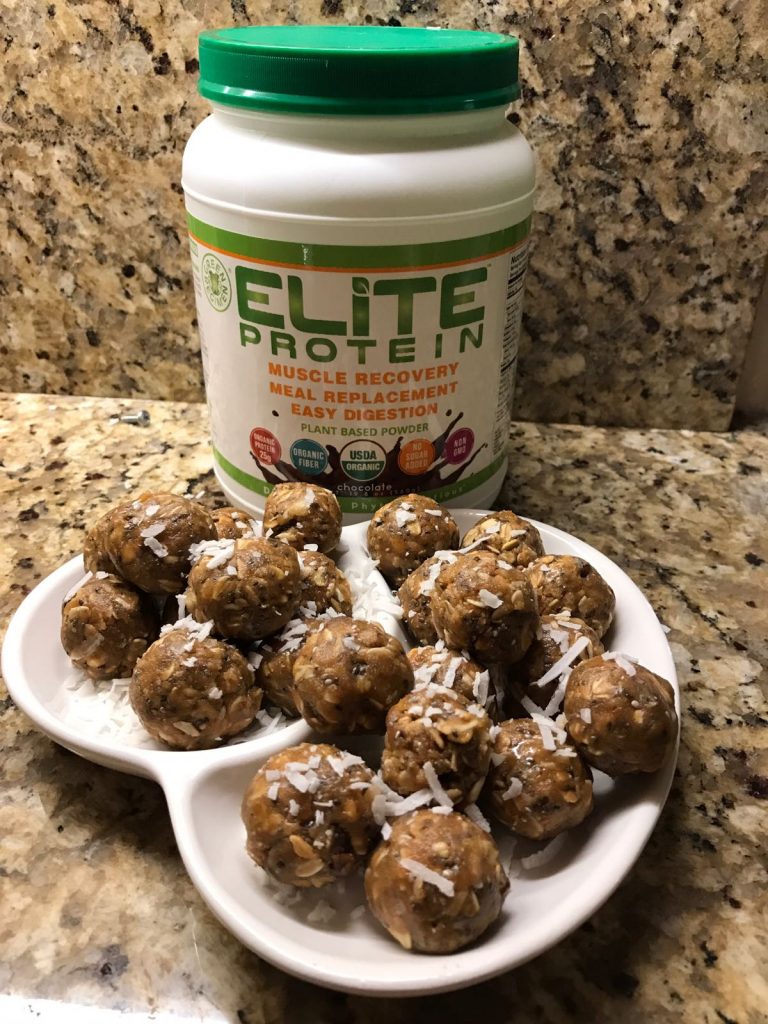 A chewy vegan no-bake granola bites recipe is an ideal snack idea when you are on a weight loss diet which might cause you to feel starved all the time. This vegan no-bake granola bites recipe ensures that you can get through those hungry pangs without cheating on your plant-based weight loss diet. This granola recipe also contains enough protein to satisfy your daily protein needs because it includes Elite Protein, the best plant based protein supplement you can find in the market today.
We just hate dry granola that makes us feel like we're eating a piece of cardboard! This vegan no-bake protein granola bites recipe however, is just the right kind of moist and chewy. It's also incredibly easy to make!
For this vegan no-bake granola bites recipe, you will need the following:
1 cup Elite Protein in Chocolate
2 cups instant oats
1 cup vegan peanut butter
1 cup vegan chocolate chips
1 cup ground flaxseed
1 cup crushed nuts of choice
2/3 cup pure organic honey
2 tablespoons pure coconut oil
2 teaspoons pure vanilla extract
How to make this easy chewy vegan no-bake granola bites recipe: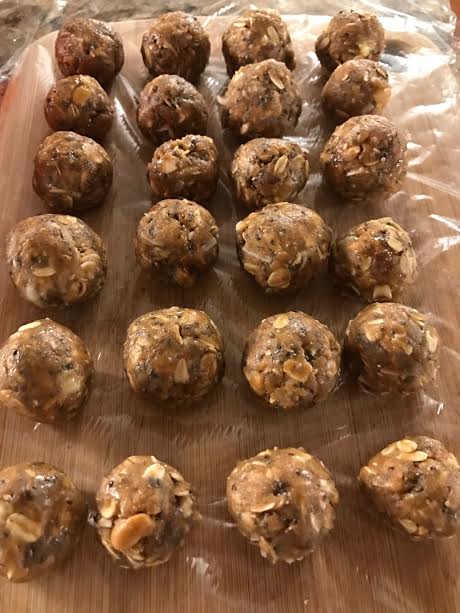 Mix all the ingredients together in a large bowl until well-mixed.
With a spoon or cookie scoop, drop a rounded portion on your hand and roll between your palms until well-formed. Set on a cookie sheet or any flat surface lined with parchment paper.
Do the same for the remaining 'batter' and refrigerate for 1-2 hours before serving. You can also keep these granola bites in Ziploc bags and store them in the freezer for up to 2 weeks. This way, you can have healthy granola snack at any time you feel hungry.
This recipe is rich in plant protein to help you build and protect muscles It's also rich in fiber to help you lose weight faster and to help improve your metabolism.
Here are some other plant protein recipes that you might love:
If you want more healthy snacks, here's the perfect guide for you: