This Organic Chocolate Fudge Bites will get you through the struggles of dieting! Try this sinfully-delicious, guilt-free, crunchy dessert – it's probably the only organic chocolate dessert that will help you gain muscles and lose weight.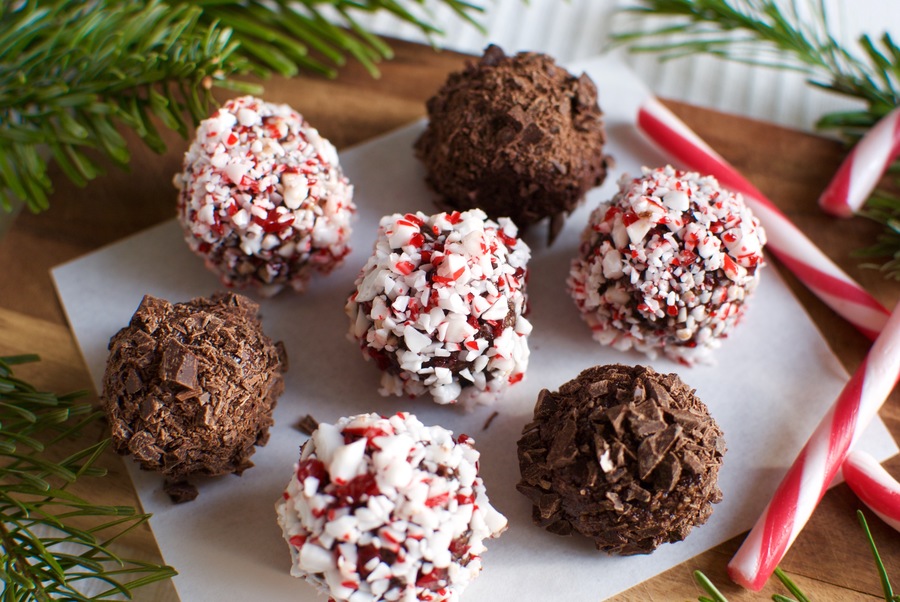 *Makes about 20 crunchy organic chocolate fudge peppermint bites
Ingredients:
1 cup almonds
14 organic dates, pitted
1 cup Elite Protein (Choco)
1/4 cup organic cocoa powder
1 cup crushed organic nuts
1/4 cup Virgin Coconut Oil
1 ½ tsp. pure peppermint extract
6 Tbsp. warm almond milk
Crushed sugar-free peppermint candy canes
Directions:
Combine dates and almonds in a food processor until almonds are well chopped.
Add Elite Protein, cocoa powder, virgin coconut oil, pure peppermint extract and almond milk. Mix until the dough reaches a sticky consistency. Add more protein powder if the mixture is too wet. If the dough is too dry, add almond milk little by little until you reach the perfect consistency
Take one 1 tablespoon of dough fold it around ½ tsp of nuts. Roll in your hands to form a small ball. Roll in crushed candy canes to coat.
Store in an airtight container. Serve chilled.
Check out our list of green smoothie recipes that you can make with the best plant based protein powder. You can also try our protein-rich weight loss breakfast recipe.