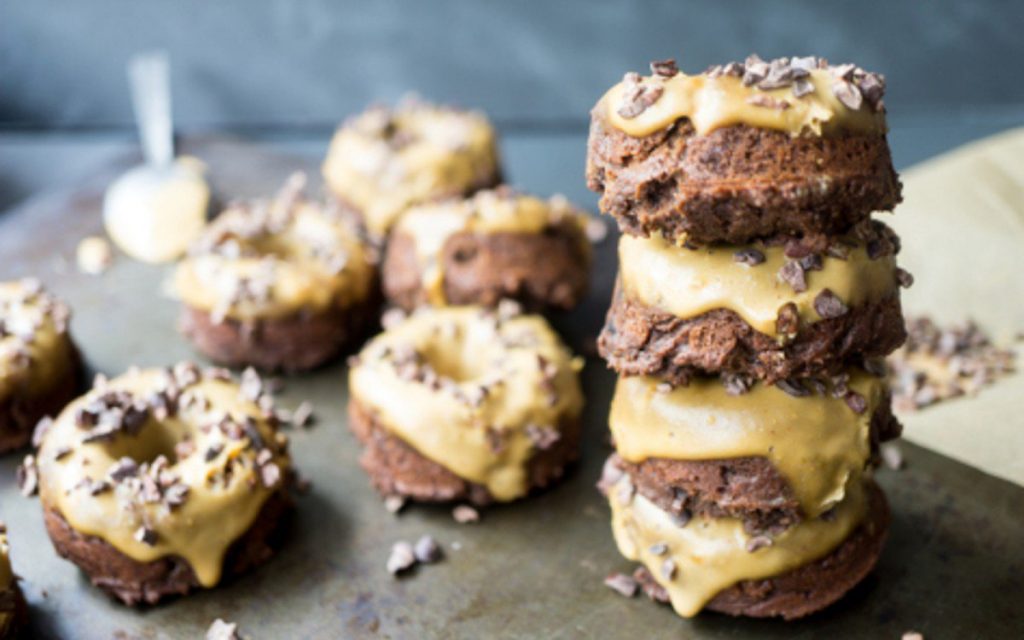 Elite Guilt-Free vegan Chocolate donuts Recipe – is the answer to your sugar craving!
Donuts are prohibited in any weight-loss diet, but what if you were to make vegan chocolate donuts? There are times when you're totally beaten thanks to rigorous workouts and your new weight-loss diet. Your body is screaming in pain, asking for sugar but you can't run to the nearest café to buy the most sugary of them all, no matter how much you drool.
We at Green Regimen believe that deprivation is not the key to a successful weight-loss diet and regimen. The secret to successfully lose weight is to let yourself enjoy the food you love, but making sure that you won't get punished for it. Eating a regular donut will probably make your taste buds happy but it means extra hours at the gym to burn the calories. It just doesn't make sense.
So we've created an alternative for you! Yummy, glazed donuts – in chocolate at that – that's low on calories and high on protein! While eating these donuts, you can think of the muscle cells you're reviving and the muscles you're gaining instead of the calories you're gaining!
Elite Guilt-Free Vegan Chocolate Donuts Recipe with Peanut Glaze
Ingredients for the vegan chocolate donuts:
2 scoops Elite Protein in Chocolate
1 ¼ cup warm unsweetened dairy-free milk
¼ cup coconut sugar
1 cup gluten-free flour
¼ cup cocoa powder
1 teaspoon baking powder
½ teaspoon baking soda
1 ½ tablespoon ground flax meal
½ teaspoon salt
2 teaspoon pure vanilla extract
¼ cup melted coconut oil
6 tablespoon unsweetened applesauce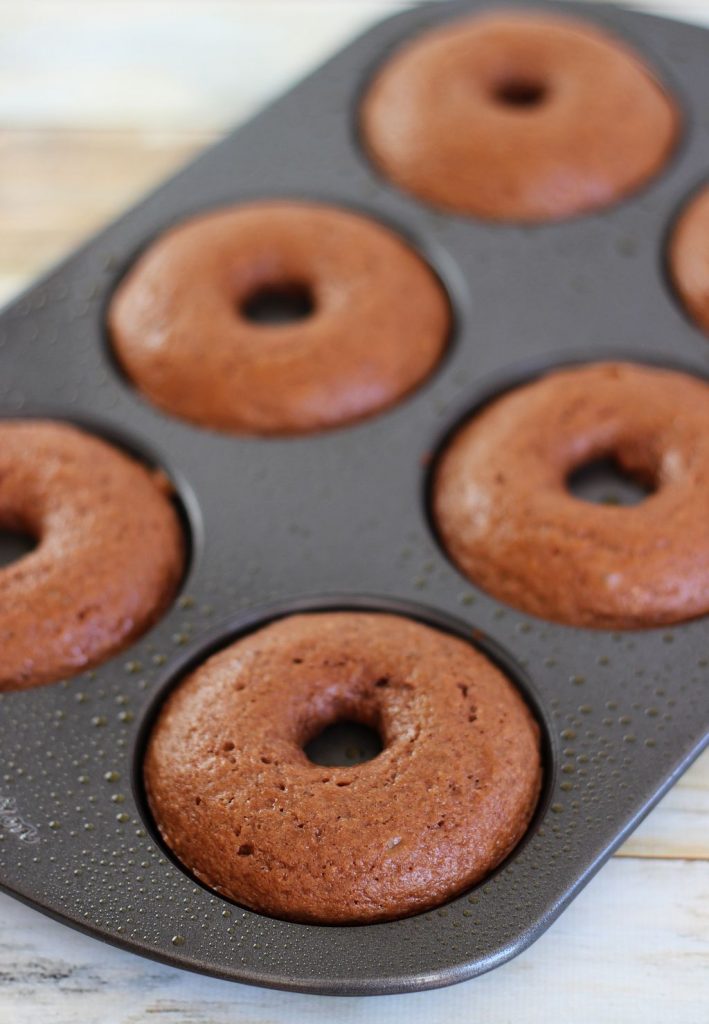 Ingredients for the Peanut Glaze:
3 tablespoons peanut butter
1 scoop Elite Protein in Vanilla
1/2 teaspoon vanilla
½ cup coconut sugar
½ cup almond milk
1 tablespoon coconut oil
How to make Elite Guilt-Free Vegan Chocolate Donuts Recipe with Peanut Glaze
Grease your Donut pan and preheat your oven to 350F. Combine all dry ingredients for the donut in a mixing bowl and whisk. In a small mixing bowl, combine all the wet ingredients and whisk.
Fold in the wet ingredients into the dry ingredients and mix, but make sure not to over mix. Let it sit for 5-10 minutes.
Spoon the donut butter into your prepared donut pan. Bake for 15 – 20 minutes.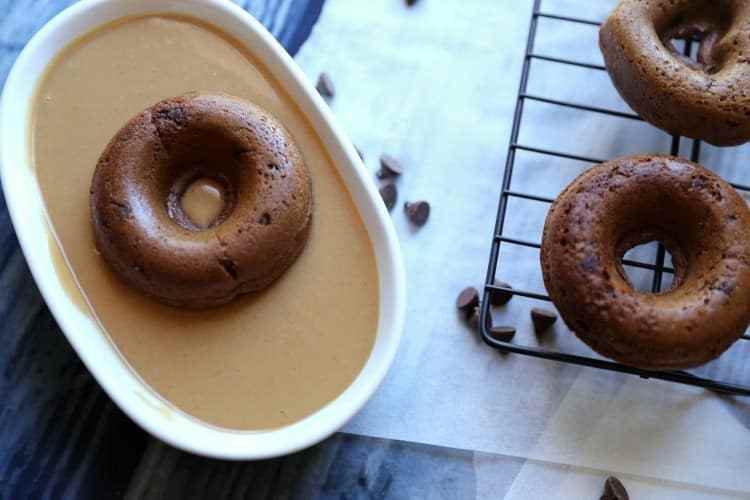 For the glaze, combine peanut butter with coconut oil in a small bowl. Melt in the microwave and stir until well-mixed. Add the coconut sugar and the vanilla extract to the mixture and stir until evenly-mixed. Add the almond milk slowly until you reach your desired creaminess.
Spoon glaze over the donuts or you can also dip the donuts into the glaze. You can sprinkle mini vegan chocolate chips or crushed peanuts over your glazed donuts too!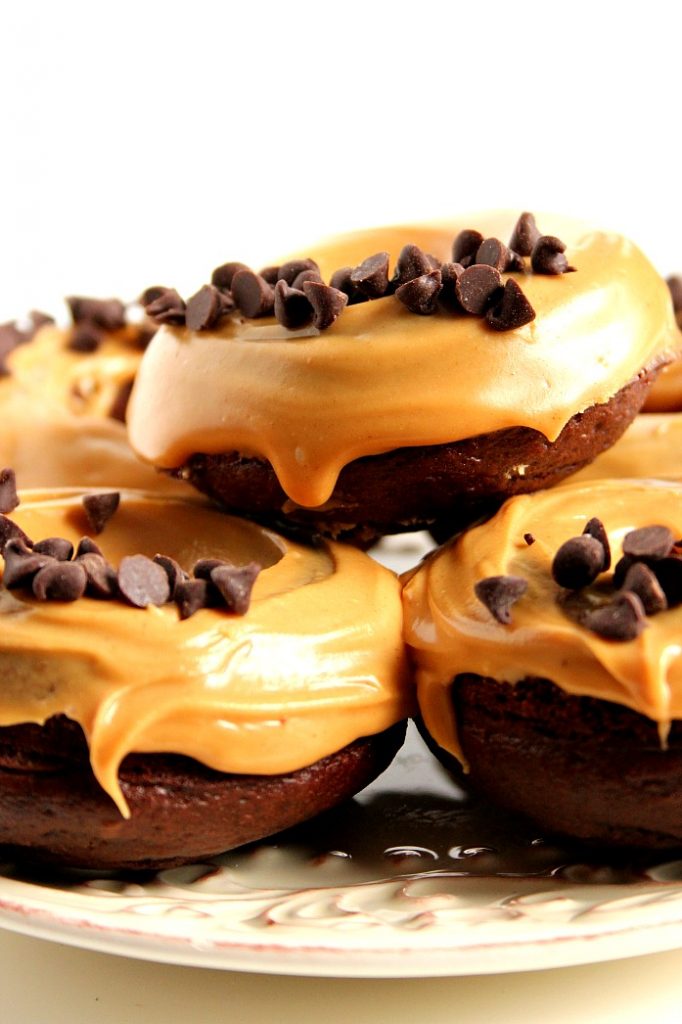 Here are some other plant protein recipes that you might love:
If you want more healthy snacks, here's the perfect guide for you: