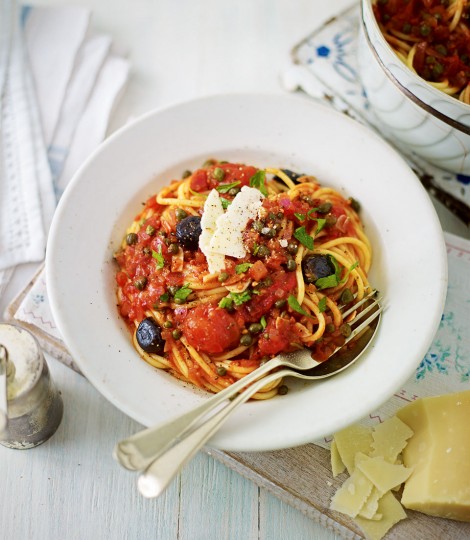 Looking for a good vegan dinner recipe can be quite challenging when you're a newbie to plant-based diet. It's easy enough to find vegan breakfast recipes because you can just have avocado toast or a plant based meal replacement protein smoothie and that should be pretty much enough.
Lunch can also be easy because you can just have it outside or you can bring vegan sushi rolls to work.
What about dinner? Dinner is tough when you're transitioning from a meat-based diet to a plant based diet. At the end of the day, you're likely to be weary and exhausted and your body will demand for familiar food. It's easy to cheat and fail when your body tempts you too much.
The key is in tricking your palate and body by eating something mouth –watering and delicious without breaking the plant based diet principles.
Today, we're sharing with you an extremely easy one pot vegan dinner recipe, the spaghetti alla puttanesca. Making this vegan dinner recipe will take approximately 25 minutes from preparation to serving. This recipe makes 6 servings.
Spaghetti Alla Puttanesca Vegan Dinner Recipe Ingredients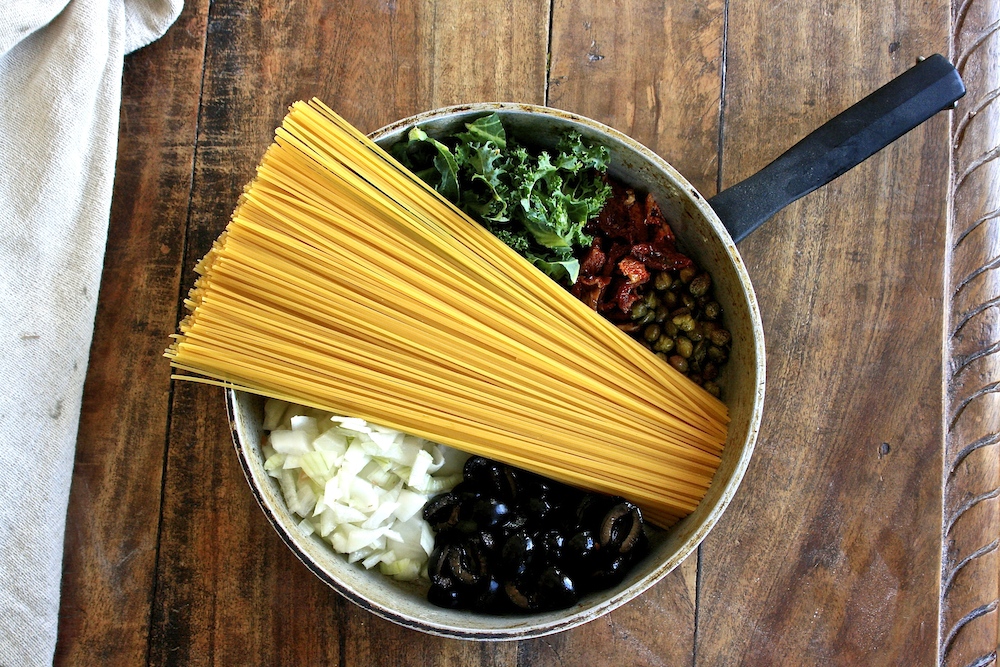 12 ounce pack of whole wheat spaghetti
¾ cup cooked chickpeas
2 cloves garlic – minced
1 medium sized white onion – minced
2 tablespoons capers
14 ounce can of no-salt tomatoes
2-4 ounces black olives – sliced
½ teaspoon dried thyme
1 teaspoon dried basil
½ teaspoon red pepper flakes
½ teaspoon black pepper
1 tablespoon dried oregano
3 cups low sodium vegetable broth
How to Make this One-Pot Spaghetti Alla Puttanesca Vegan Dinner Recipe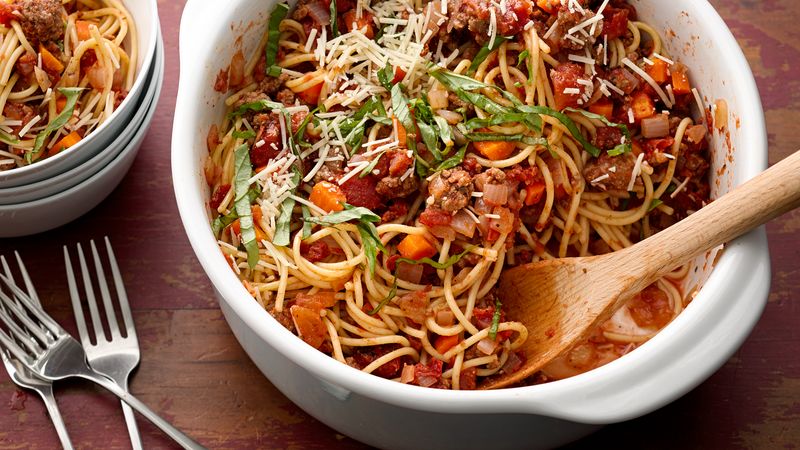 First, heat a teaspoon of olive oil in the pan over low heat. Add the onions and garlic and stir until they're golden. Add three to five tablespoons of broth and keep stirring until it starts to bubble.
Next, add the pasta to the pan and add all of the solid ingredients all over the pasta. You may choose to arrange it neatly, but take note that you will eventually have to stir the whole thing up, so it's not really necessary.
Pour the remaining broth over the ingredients and cover the pan. Wait until it boils then reduce to medium-low heat and let it simmer. Stir occasionally to ensure that the pasta won't stick to the bottom of the pan (it can get burned despite the broth!). Let it simmer for 8 to 10 minutes or until the pasta is cooked.
You can couple this healthy vegan dinner recipe with a green protein smoothie loaded with Elite Protein and an Elite dessert too!
Check out our other recipes below: