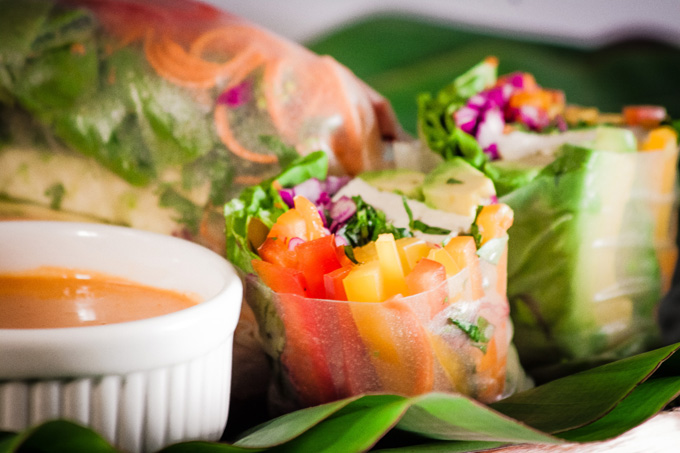 This vegan summer rolls recipe will bring you summer feels though it's technically still winter. Winter is ending anyway, days are getting warmer and we can almost taste Spring in the air! This vegan summer rolls recipe includes a rich, peanut sauce that is guaranteed to hit your taste buds right. It adds the perfect flavor to the bunch of fresh vegetables in your rolls.
This peanut sauce summer rolls includes a selection of high-fiber, fresh vegetables that will be a real treat not just for your taste buds but for your well-being and weight-loss goals too! Definitely filling without the extra weight, and makes an excellent snack with a glass of green smoothie infused with Elite Protein!
Ingredients you will need for this vegan summer rolls recipe: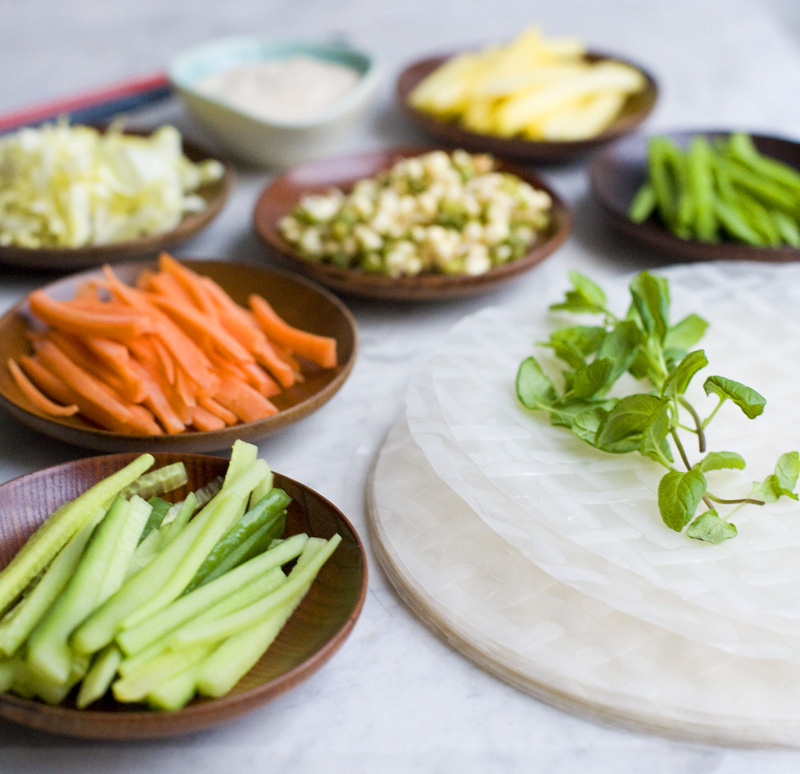 First, you will need 6 rice paper sheets (the round ones) – obviously you can make six vegan summer rolls with this recipe.
For the filling, you will need:
2 julienned carrots
½ julienned pepper
¼ thinly sliced cabbage
½ julienned cucumber
1 cup fresh sprouts
Stalks of either kale, lettuce or spinach
Cilantro
Chopped green onions
For the sauce:
1 teaspoon red chili pepper
2 garlic cloves
5 tablespoons peanut butter
2 ½ tablespoon rice wine vinegar
1 ½ tablespoon gluten-free soy sauce
4 tablespoons water
2 teaspoon agave syrup
How to make Vegan Summer Rolls with Peanut Sauce
Prepare a bowl with warm water and a cookie sheet covered with Saran wrap. Divide the vegetables for the filling into 6 portions.
Fully submerge one paper sheet in warm water until soft. Lay on one saran-covered cookie sheet and fill the center with one portion of the vegetables.
Fold the bottom of the wrap over the filling. Do the same for the sides, pressing the roll firmly and rolling it to close. Lay on the other cookie sheet with the seam down.
Repeat the same steps for the rest of the ingredients.
You may serve this cold. This vegan summer rolls can be stored in the fridge for 2 hours. Served with the peanut sauce for dipping.
How to make the peanut sauce for this vegan summer rolls recipe: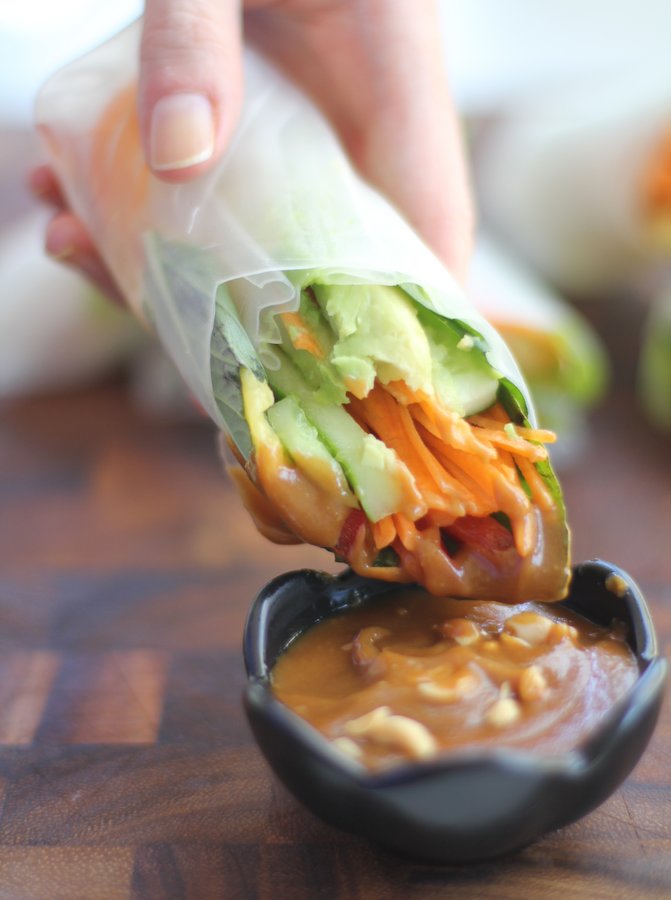 Mix water, pepper and garlic in a blender and blend until pureed. Add the rest of the ingredients and keep blending until smooth. Season as desired.
Here are some other recipes to support your plant based diet goals: