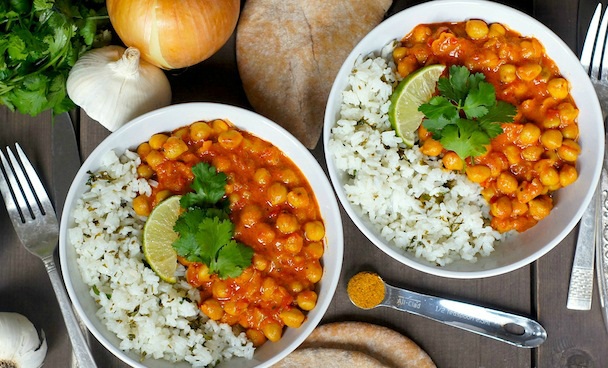 Are you looking for a chickpea recipe for an extra boost of protein? This easy vegan chickpea curry recipe just might be the perfect one for you! Its rich, exotic flavor is guaranteed to transport you to the mystical lands of ancient Asia. This recipe is vegan, and you have the choice to make it organic. It's extremely easy to make, it's full of protein! Who says you can't enjoy flavorful meals when you're on a plant-based diet? Who says choosing plant-based protein is choosing the hard way? This easy, slow cooked chickpea curry recipe will surely prove them wrong.
In making this recipe, we at Green Regimen make it a point to choose organic ingredients as much as possible. We also prefer to make the spicy version of this recipe at times!
The greatest thing about this recipe is the preparation time. It takes just around 10 minutes to prepare (you just have to gather the organic ingredients) and then you can just leave it to cook slowly by itself for six to 8 hours. Cool, right? This recipe can feed up to six people and it's perfect when served over warm basmati rice!
Okay, so here we go. To make this vegan curry with chickpea recipe, you will need the following: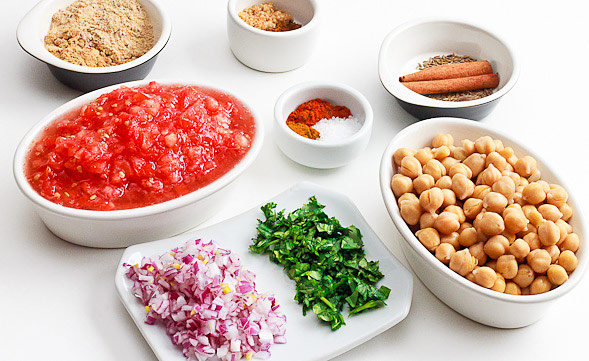 2 15-ounce cans of organic chickpeas
1 15-ounce can of Coconut milk
2 tablespoons of curry powder
1 cup diced tomatoes
1 inch ginger, minced
2 diced onions
4 cloves of garlic minced
Salt
1 – 2 chili peppers, diced (Only if you want it to be spicier)
Cilantro
Basmati Rice
How to make your Easy Slow-Cooked Vegan Curry with Chickpea Recipe
Add all the ingredients together except for Cilantro and Basmati rice. Cook over low heat in a slow cooker for 6-8 hours.
Stir in cilantro once cooked. Pour over rice and serve.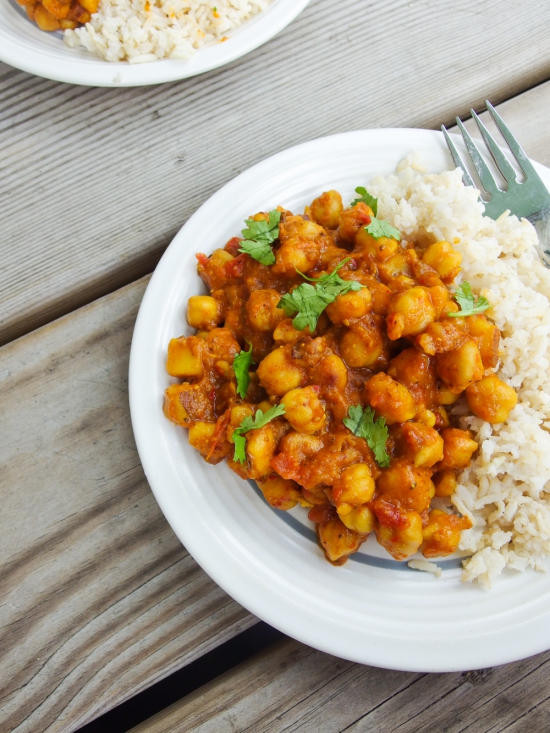 Since this recipe tastes rich and exotic, you might want to have a glass of green smoothie after your meal. Browse for the best green smoothie recipes here and don't forget to add in a scoop or two of Elite Protein for an extra dose of protein and fiber!
You can also check out our other plant-based diet recipes below:
Vegan Fruity Chocolate Breakfast Waffles