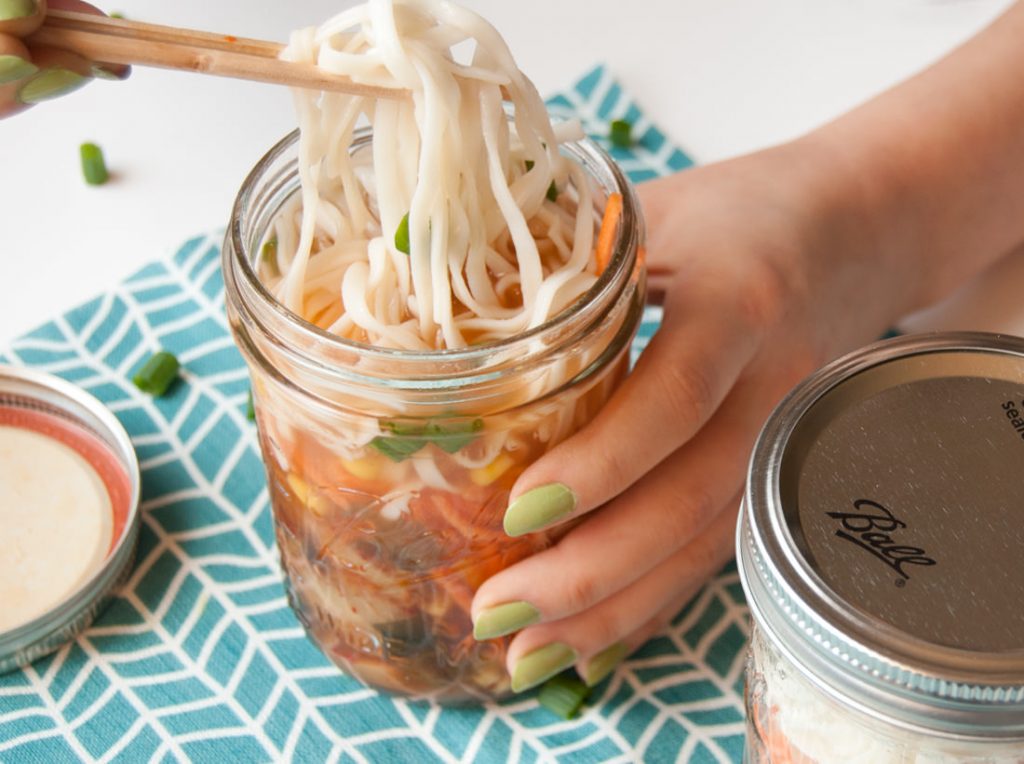 Is Instant Healthy Ramen possible? If you are fond of Asian food, instant ramen noodles would surely be very familiar to for you. In countries like Korea and Japan, instant noodles are a part of the culture. They might be unhealthy but undeniably delicious. These asian countries have countless instant noodle flavors! It's easy to crave and be hooked to these instant ramen packages.
However, if you've already switched to a plant-based diet, cooking up a package of instant ramen is not exactly a good idea. The good news is, INSTANT and HEALTHY Ramen can be yours – right in the comfort of your home!
Sounds too good to be true, but trust us, we've indulged ourselves whenever the craving hits. It's filling and healthy, you can even go for vegan instant ramen if you'd like!
For starters, you will need mason jars. You will have to partially cook the ingredients before storing them in Mason jars. After such preparation, you can store the jars in the fridge and just add hot water whenever your instant ramen craving hits you. It'll be ready in no time (just 5-10 minutes)! You can even fill each mason jar with a different instant ramen recipe for variation!
Homemade Instant Healthy Ramen Ingredients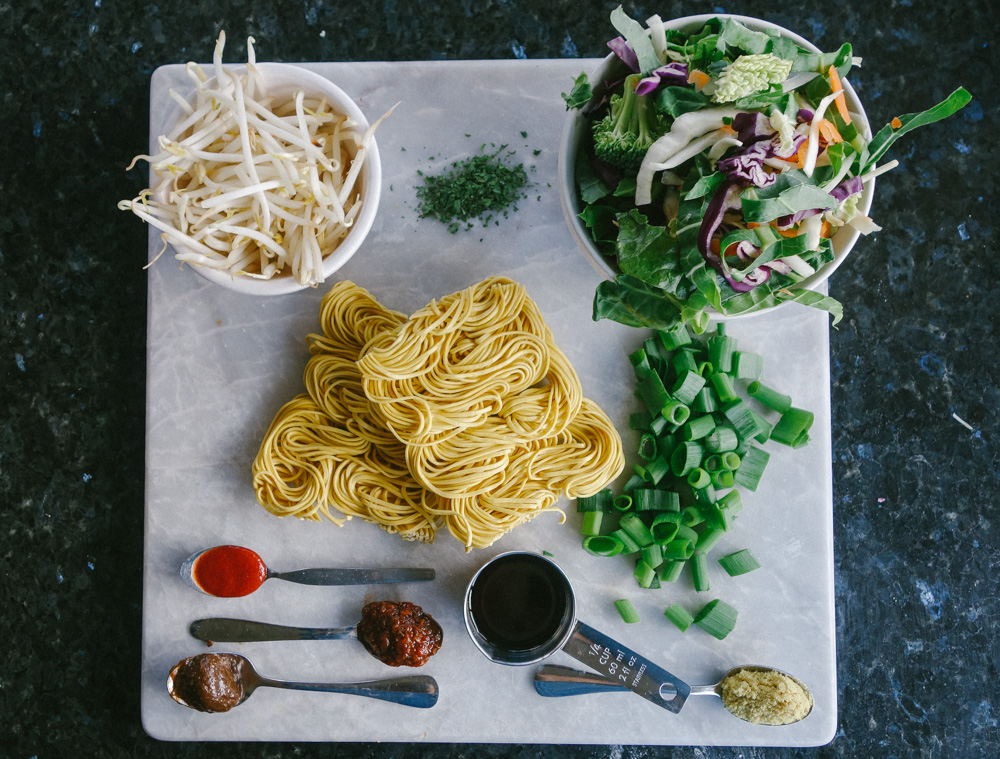 Instant Healthy Ramen Base:
1 cup diced tofu
1 cup thinly sliced shiitake mushrooms
1 cup spinach
1 cup carrots, julienned
4 green onions
4 2-ounce packs of organic noodles, vermicelli or ramen noodles
1 tablespoon bouillon powder for each jar
Miso Ramen flavor – for one mason jar
1 tablespoon pickled ginger
½ tablespoon miso paste
1 teaspoon soy sauce
Spicy Sesame Flavor – for one Mason jar
1 teaspoon chili-garlic sauce
1 teaspoon sesame oil
1 teaspoon roasted sesame seeds
Other possible additions:
¼ cup Kimchi
½ lime
¼ bunch chopped cilantro
How to prepare your Instant Healthy Ramen in Mason Jars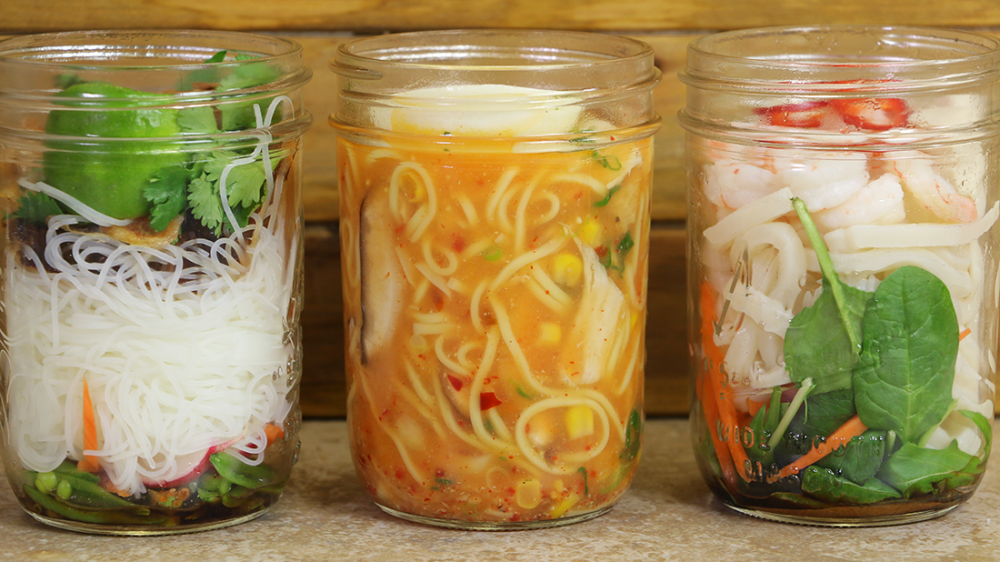 Boil water and pre-cook your noodle of choice. Make sure they are firmer than your ideal noodles. Remember, you will still cook it by letting it sit in hot water later on. Drain and set aside until cool.
Divide the base ingredients into four.
Choose your preferred flavor additions and add that to the bottom of the mason jar. Take note that the measurements listed are meant for ONE mason jar only.
Add the base ingredients on top of the flavor additions and follow in this order: Bouillon first, followed by tofu, carrots, mushrooms, green onion, fresh spinach and finally, noodles.
Close the lid tightly and store in the fridge and remember to consume within 5 days.
When you are craving for instant ramen, just open one of the jars and pour hot water.  Let it sit for about 5 minutes, stir and slurp away!
Want more delicious plant-based recipes like this? Check out our other recipes:
Remember that our plant based recipes always go well with fresh, green smoothies! Just add a scoop or two of Elite Protein to provide your body with your daily nutrient and protein requirements!