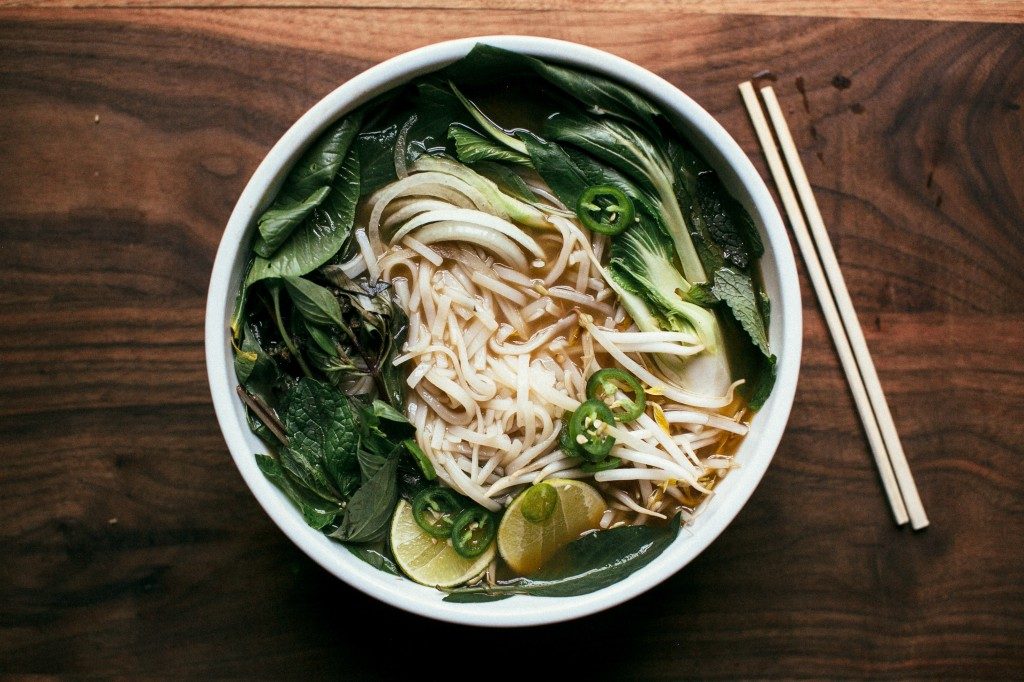 This Vegan Pho recipe is for days when you crave for Asian food to warm you up. This is an easy pho soup recipe that is especially delicious during cold winter days.
When you are on a plant-based diet, your food options are actually endless, contrary to what misinformed people believe. This vegan pho recipe is a gluten-free soup but it's satisfying at any given time. It makes a filling lunch or dinner!
Let us share how we make this at Green Regimen!
First, prepare your ingredients. We always choose organic ingredients whenever we make home made pho!
For this Vietnamese noodle soup, you will need the following: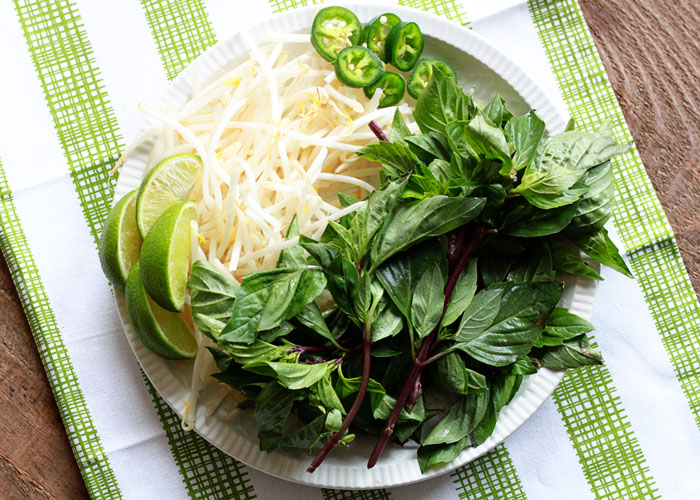 8 ounces brown rice noodles, cooked
4 cups water
4 cups vegetable broth
3 inches chopped ginger, fresh
½ cup soy sauce (You can use gluten-free soy sauce or other soy sauce substitutes)
½ medium garlic head chopped
4 fresh green onion, chopped
1 lemon grass stalk, chopped
¼ fennel head, chopped
2 cinnamon sticks
110 ounces dried shitake mushrooms
Sea salt
Preparing your vegan pho recipe: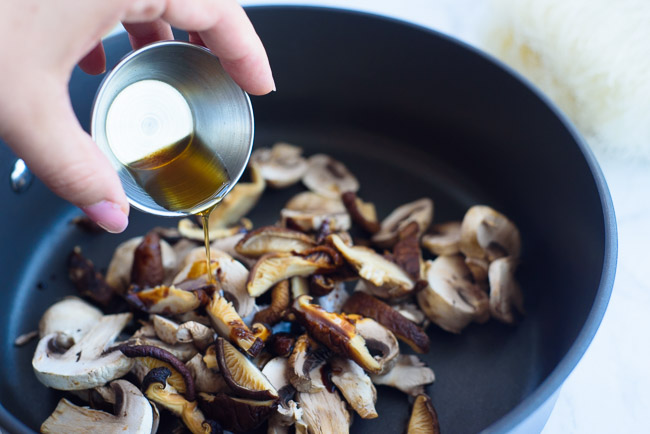 Using a broiler, char the ginger and onions until the outside is dark while the inside remains raw.
Add all the ingredients together, except for the noodles. Let the broth boil and let it simmer for at least thirty minutes. You can simmer the broth longer if you want it to be more flavorful.
Strain to soup and keep the broth. Season with more salt or soy sauce. If it's too salty, you can add more water.
Serve this Vietnamese food with noodles and top with veggies. You can use basil, cilantro, lime wedges, organic tofu, lemon wedges, bean sprouts and blanched cabbage as toppings!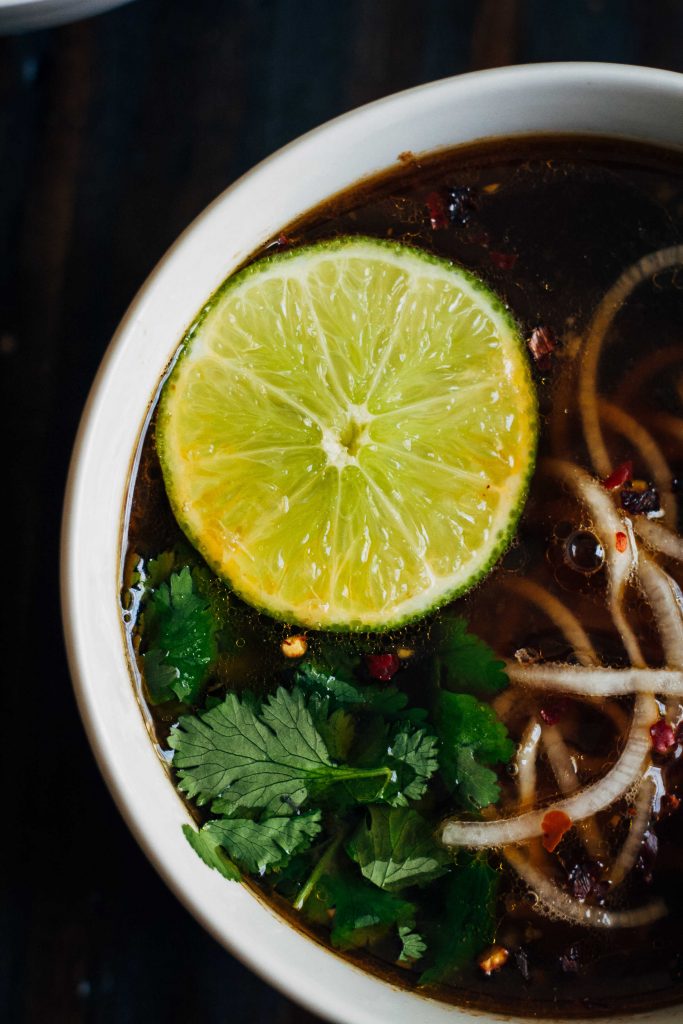 It's ideal to prepare a glass of green smoothie infused with Elite Protein to refresh yourself after eating this warm Vietnamese noodle soup!
Still craving for more Asian plant-based recipes? Try out this easy vegan sushi rolls! You can also try out this organic brownie recipe for dessert!
Check out these blog articles for more ideas about plant based diet:
Before You Start A Plant-Based Diet
Complete Guide to a Plant-Based Diet