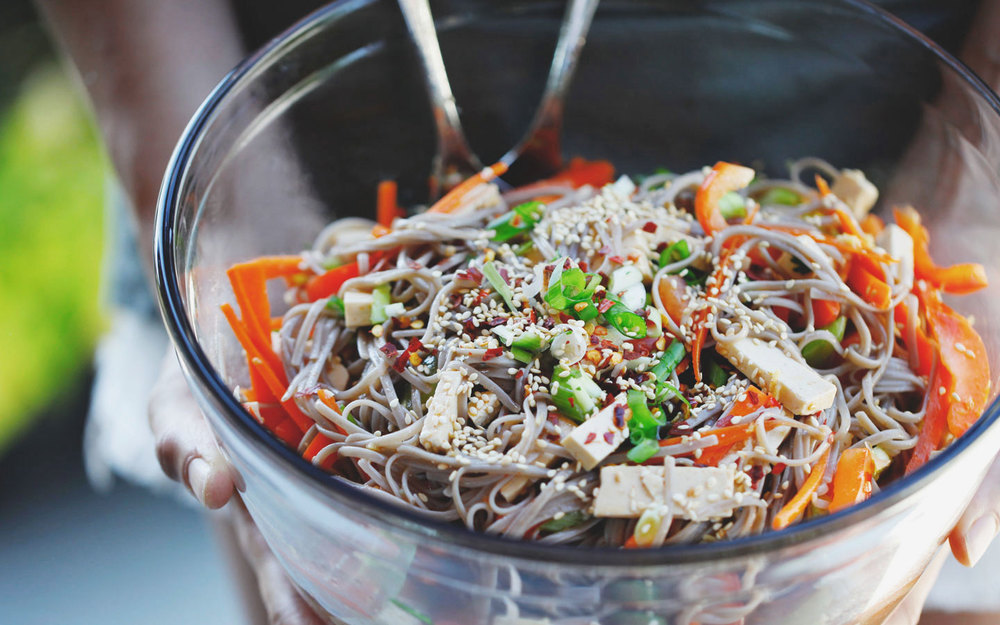 This easy vegan sesame soba salad recipe is perfect for days when you're craving for Asian flavors. It's perfect for those hot summer nights when you're just salivating for something cool. Preparing this vegan sesame soba salad is quick and easy!
In case you're wondering, soba is buckwheat noodles you can easily find in any Korean and Japanese or Asian stores. It's ideal to prepare the dressing ahead of time, so that you will have enough time to marinate the tofu with it. It will taste even more refreshing if you let it get chilled before serving.
Here's What You Need For Your Soba Salad Recipe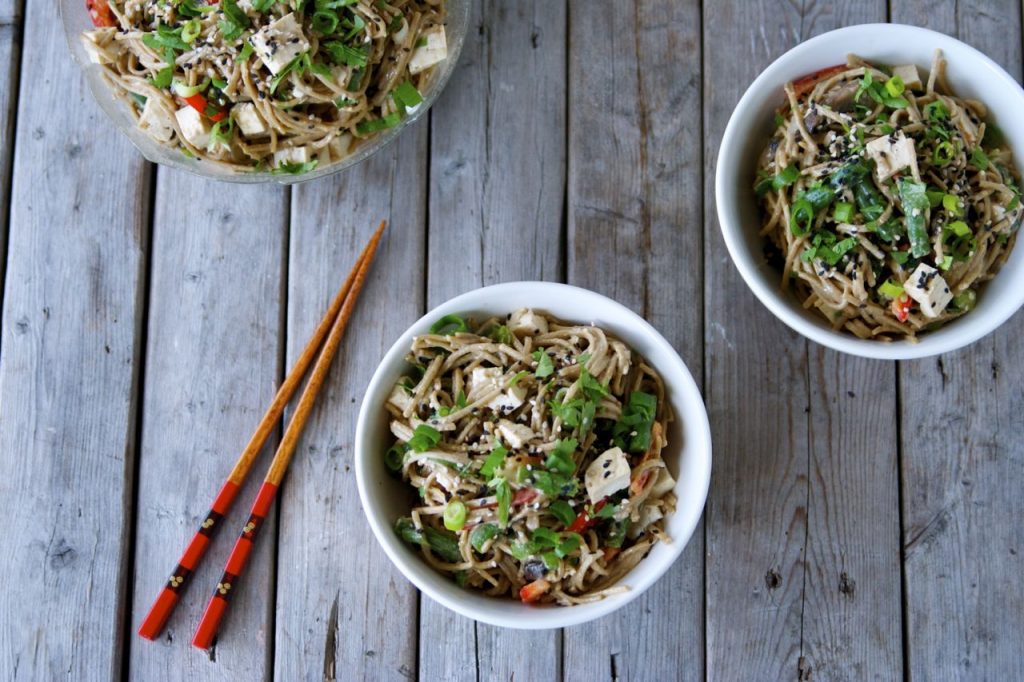 Soba Salad Recipe Dressing:
2 tablespoon honey
3 tablespoon rice vinegar (you can also use apple cider vinegar if not available)
5 tablespoon soy sauce
5 tablespoon sesame Oil
2 green onions, chopped
3 garlic gloves, minced
½ inch ginger, minced
For the salad:
½ pack pressed tofu, sliced thinly
8-ounce package of soba noodles
1 cup shredded carrots
1 ½ cups thinly sliced cabbage
1 cup fresh sprouts
4 tablespoons roasted sesame seeds
How to prepare this easy vegan soba salad recipe:
First, prepare the dressing. Mix all the ingredients together until well blended. Add in the tofu slices and marinate for an hour. If you want the flavor to be richer, you can marinate it longer, even overnight.
Cook the noodles according to the instructions on the package. Rinse with cold water until no longer slippery. You can add ice cubes to the noodles, let it sit for a while before draining it to make it cooler.
Remove the tofu from the dressing and set aside the dressing to be later used on the salad.
Bake the tofu slices over 350 degrees Fahrenheit for 20 to thirty minutes or until crisp and brown.
Mix all the vegetables, noodles, dressing and tofu slices and sprinkle with sesame seeds. Serve cold.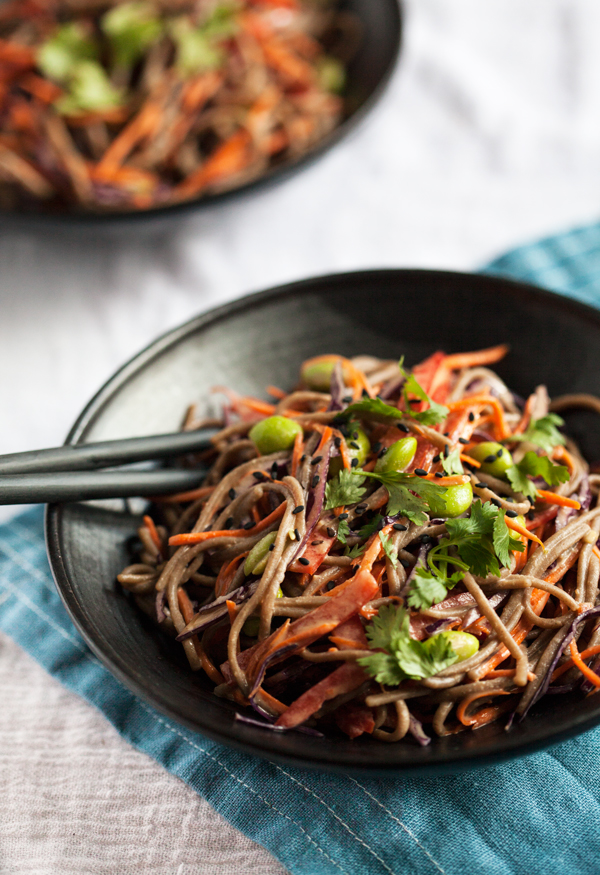 Are you craving for more Asian-inspired plant-based dishes for your weight loss diet? Check out these recipes:
If you're serious about your fitness goals, you can also try drinking a glass of green smoothie infused with Elite Protein every day. The fiber and protein content will work wonders to your body goals!